By Letwin Nyambayo
Thokozani Khupe's MDC has made a U-turn and now claims the Zimbabwe Electoral Commission (Zec) rigged the July 30 elections.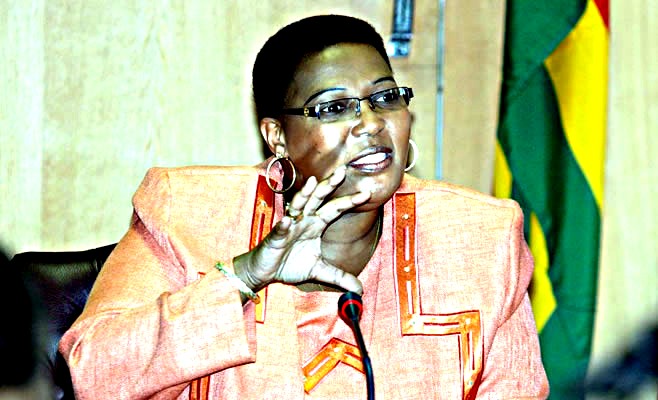 This comes after Khupe endorsed this year's harmonised elections as free and fair. In an interview with the Daily News, the party spokesperson Khaliphani Phugeni, alleged that the commission rigged the poll.
"We were rigged and we didn't have the capacity to even take the whole thing to its logical conclusion in terms of challenges, so we have accepted that for the sake of moving the country forward.
"Let us go back to the ground, to the trenches and start preparing for 2023 so that we can mitigate against the weaknesses that made it easy for Zec to rig us," Phugeni said.
"If I am to give you an example, in Bulawayo, the government has not changed the same corrupt system that had been stealing stands, and making the lives of people extremely difficult but making their own lives prosper. The councillors are still the same people that through Zec found themselves back there against the wishes of the people," he said.
He said they have already started campaigning for 2023.
"In all, the struggle continues and the preparations for 2023 have started. The status quo is unchangeable, our people are going to suffer and that is a known fact.
"We are taking the message back to people that it's not the end of it, let's work together and find a way to make the 2023 elections strong against the rigging of a very determined Zec.
"We are starting the campaign early, now mindful that resources are limited. In our case, we did not have resources for the 2018 campaign and we had internal challenges as a party, so it left us with just three months to do all of the things we did and without resources at all," he said.
MDC national secretary for Information and Publicity Linda Masarira also claimed that Khupe never endorsed the disputed 2018 harmonised elections as free and fair.
"To the contrary of propaganda doing the rounds on social media, MDC-T president … Khupe did not endorse 2018 harmonised elections as free and fair.
"We also have our own reservations and complaints have been lodged with Zec," she said.
Immediately after results were announced Khupe endorsed the poll outcome, while blaming "our erstwhile cousins" for violence.
"I have participated in elections since 2000. I can honestly say that this was my first ever election where I have slept on my bed. Since 2000, we never slept in our homes; we would move our children to South Africa. I moved my twins out of this country in 2002.
"But in this particular election, I want to honestly say that we did not have any problems, I slept at my house, most of our candidates slept at their homes, so this is the freedom that we experienced as a political party.
"Whilst as a political party we had problems of violence, skirmishes all of which were from our erstwhile cousins (Chamisa-led faction) we can safely say this was a largely peaceful election," said Khupe. Daily News