By Bishop Dave Chikosi
In 1860 Congressman Joshua R. Giddings of Ohio wrote a letter congratulating his friend, presidential candidate Abraham Lincoln, on securing the Republican Party's presidential nomination. In the same missive, Giddings advised Lincoln to be careful to avoid "corrupting influences" in public office.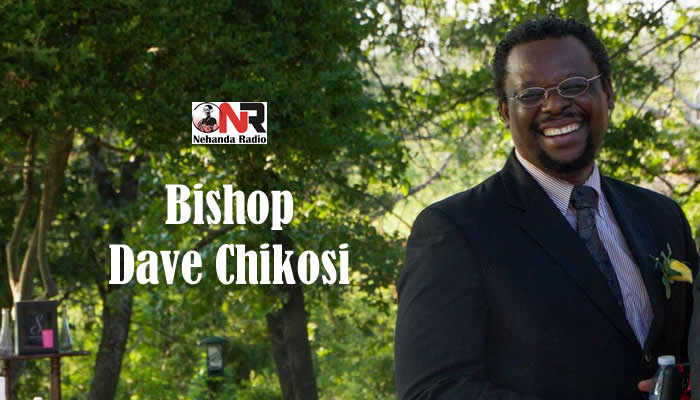 Lincoln replied to Giddings, "I am not wanting in the purpose, though I may fail in the strength, to maintain my freedom from bad influences. Your letter comes to my aid in this point most opportunely."
And then the presidential candidate added with customary eloquence: "May the Almighty grant that the cause of truth, justice, and humanity shall in no wise suffer at my hands."
This seems an appropriate prayer for Zimbabwean Christians to pray over our judiciary as they seek to bring to a close the unfinished business of the 2018 Presidential elections. We pray dear God that the cause of truth, justice and humanity suffer not at the hands of these nine Justices of the Supreme Court.
We pray for the capture of the judiciary!
Capture, not by a human or human institutions, but capture by none other than the Almighty Himself. Let them be captured and shackled by the power of the Holy Ghost, so that Thy will be done, not theirs or someone else's. Cause them dear Lord to make a decision or judgment, not according to their personal fancy or political whim, but in spirit and consistent with truth and justice.
In Jesus Name we pray.
Amen.
POSTSCRIPT
Contrary to the thinking of many, prayer and politics are intimate, not strange, bedfellows. Prayer avails God a point of entry into the rich socio-cultural mosaic of a polis such as the nation of Zimbabwe, for the purpose of reconfiguring it.
While the church should and must remain above the fray of petty political partisanship, the love of neighbor that Christ enjoins all of His disciples does in fact have political implication. Which is why the church cannot and should not remain silent when, for instance, hapless and helpless citizens are gunned down on the streets by presumably rogue elements of the armed forces. Truth must be spoken to power. Social justice is an integral element of the Gospel.
May of nine Justices be reminded that it was the prophet Isaiah who once declared that God "will give a longing for justice to their judges. He will give great courage to their warriors who stand at the gates (28:5-6).
Whatever the Judges decide about the election this coming week, one thing is certain: Christians on both sides of the political divide are praying for a decision in their favor. Which is why some of us think that instead of believers praying for a specific outcome, we should instead spend time praying for the judiciary to do its job impartially and without fear or favor. Shalom.
Mwari ropafadzai nyika yeZimbabwe
Nyika yamadzitateguru edu tose;
Kubva Zambezi kusvika Limpopo,
Navatungamiri vave nenduramo;
Ngaikomborerwe nyika yeZimbabwe.
Nkosi busis' ilizwe lethu leZimbabwe
Ilizwe labokhokho bethu thina sonke;
Kusuk' eZambezi kusiy' eLimpopo
Abakhokheli babe lobuqotho;
Kalibusisiwe ilizwe leZimbabwe.
O God, we beseech Thee to bless our native land;
The land of our fathers bestowed upon us all;
From Zambezi to Limpopo, may our leaders be exemplary
And may the Almighty protect and bless our Land.