By Tanaka Kandenge
Former Finance Minister Mr Christopher Kuruneri is embroiled in a land dispute with a miner whom he claims is conducting illegal activities on his farm.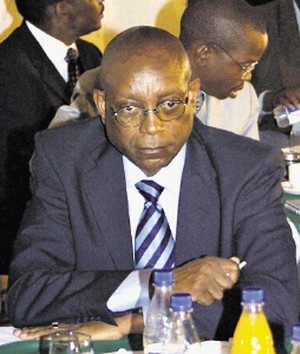 Mr Kuruneri has approached the High Court seeking an eviction order against Chida Desmond Private Limited. The Mining Commissioner is the second respondent.
The Ministry of Mines and Mining Development has submitted to the court that Chida Desmond Private Limited is operating legally.
Mr Kuruneri alleges that the mining firm has erected permanent structures, including a plant to process ore and employee housing, on his land.
He furthers alleges that the miner has left uncovered pits that are dangerous to humans and livestock on the farm.
Read the court papers in part, "The second respondent issued the first respondent a custom milling plant in unclear circumstances, which allowed first respondent to erect a milling plant for the treatment of ore on my farm without following procedures in the Mines and Minerals Act…
"The first respondent has undermined the law and authority of me as the farm owner and therefore we can no longer coexist together on my farm. The relationship is no longer tenable …
"I pray this honourable court cancel the first respondent's certificate of registration and proceed to grant an order of the eviction of the first respondent from my farm."
However, the Mines Ministry — through Mashonaland Central provincial mining director Mr Malcom Mazemo — argues that Chida Desmond is operating within the confines of the law.
"The plans were submitted in terms of the requirements of Mines and Minerals Act (21:05).''I am not privy to the allegations that the applicant (Mr Kuruneri) has gone on to make. Wherefore I pray for the application as it were to be dismissed."
It is alleged that former occupant of the farm, Mr John Meki, irregularly sold part of the land to Chida Desmond. Sunday Mail.