Future uncertain for Madzibaba Wimbo's followers
By Veronica Gwaze
THE death of the revered leader of Johane Masowe Vadzidzi VaJesu Church Mudzidzi Wimbo has pressed a panic button for over 200 congregants who have been living at the shrine amid speculation that they might be evicted.
After falling out with his family, Mudzidzi Wimbo, born Aaron Mhukuta, moved to the church shrine where he built a home and a school.
As he prayed for deliverance and healing, scores of people relocated from their homes to live at the shrine.
Last week, The Sunday Mail Religion last week visited the shrine in Pfute Village under Chief Madziva where those who had sought spiritual and physical refuge at the church are worried about their future.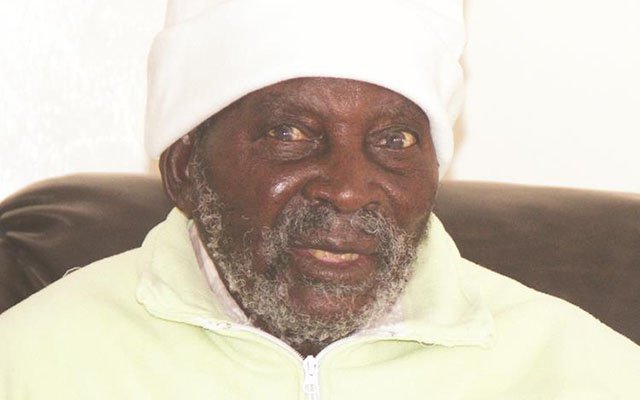 The uncertainty comes as the church and the family are yet to resolve the long running disputes.
One of the shrine residents, Mudzidzi Cuthbert Seremwe (34) and his family abandoned his home in 2016 to seek deliverance from evil spirits which were haunting him. He was adamant that the shrine was still anointed despite Mudzidzi Wimbo's death.
"I moved to this place in February 2016 to seek help following the death of my two children under mysterious circumstances.
"I know that this is holy ground and the anointing is still here; therefore, I am not going to leave this place no matter what."
A 54-year-old congregant, Zvamaida Chivandire, moved to the shrine in April 2017 to seek healing for her 22-year-old son.
She could not afford to commute between her village and the church shrine and decided to relocate to Mudzidzi Wimbo's shrine.
"I was also told that my homestead required cleansing from witchcraft powers. I saw it fit for me to move to the shrine. My son has since been healed," said Chivandire.
"I pray that the disputes are resolved amicably so that our stay here is not disturbed.
"Even if we die, we prefer being buried at the shrine because this has become our home."
Another congregant who declined to be named for fear of victimisation urged the church and the family to resolve their differences without evicting congregants from the shrine.
"We didn't leave our homes voluntarily, it was because of problems.
"We are not from this place unless if the Holy Spirit says so," he said.
Church spokesperson Shepherd Chingwena allayed fears of eviction, saying the church elders and family will meet next week to distribute Mudzidzi Wimbo's estate.
"The running of the church will continue smoothly. Outstanding issues will be resolved without affecting congregants living at the shrine," he said.
"The next leader will take over from where Mudzidzi (Wimbo) left and healing will flow just like before. Healing and deliverance is the work of the Holy Spirit." Sunday Mail.