Rapist's sentence slashed
By Mashudu Netsianda
The High Court has slashed an effective 50-year jail term for a man from Somabhula in the Midlands who broke into a 68-year-old woman's bedroom before raping and sodomising her several times.
Isheanesu Dzingiso (28) of Plot 15, Julena in Somabhula was in 2016 convicted of unlawful entry, assault, aggravated indecent assault and rape by Gweru regional magistrate, Mr Morgan Nemadire.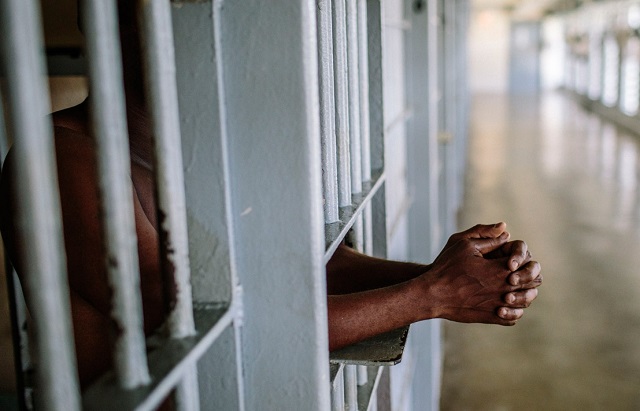 Dzingiso was sentenced to 60 years imprisonment on all the counts, but 10 years were suspended on condition of good behaviour.
For count one and two Dzingiso was sentenced to 10 years in prison and for counts three to seven he was sentenced to 10 years imprisonment for each leaving him with an affective 50 years in jail.
Bulawayo High Court judge Justice Martin Makonese sitting with Justice Thompson James Mabhikwa during a criminal appeals court reduced the sentence to 21 years following an appeal by Dzingiso challenging his sentence.
In his grounds of appeal through his lawyers Gundu and Dube Legal Practitioners, Dzingiso argued that the sentence imposed by the court a quo was excessive and induced a sense of shock.
He said the magistrate erred by failing to treat the five counts of rape as one for purposes of sentence.
"The learned magistrate erred in failing to consider mitigatory factors advanced by the appellant and the court a quo paid lip service to those mitigatory factors and special circumstances of the accused, which if seriously considered would have resulted in fundamental reduction of the sentence," argued Dzingiso's lawyers.
They further argued that there was unnecessary splitting of charges by the lower court.
Justice Makonese said the custodial sentence imposed on Dzingiso was very harsh and severe. He set aside the sentence and substituted it with an effective 21 years and six months imprisonment.
Justice Makonese said all the five counts of rape will run concurrently.
According to State papers, on September 13 in 2016, the 68-year-old woman was alone at her homestead when Dzingiso broke into her house.
Dzingiso gained entry into the complainant's bedroom by damaging the door hinge.
At around 12 midnight, Dzingiso found the complainant standing by the door and forced her to sit down but she managed to pull his legs and he fell down.
Dzingiso rose from the floor and punched and slapped the complainant several times on her face.
He grabbed the complainant's neck and started head butting her on her forehead several times and the woman suffered some bruises on her neck and face.
The complainant fell unconscious due to the attack and Dzingiso lifted her dress and removed his own trousers before he raped her.
Dzingiso also tore the victim's dress and raped her once more through the anus. He raped her five times and stopped when she urinated.
Dzingiso covered the complainant with a blanket and told her to go to sleep. However, she managed to sneak out of the house and ran to her neighbour's house and reported the matter.
The neighbour teamed up with other neighbours and found Dzingiso asleep in the complainant's bed and tied him up.
Dzingiso was taken to the police station on the following day and the complainant was referred to Gweru Hospital for treatment. The Chronicle