Zimbabwean politics plunged to a new low when Finance Minister Patrick Chinamasa officially commissioned three rubbish bins (skips) in Rusape.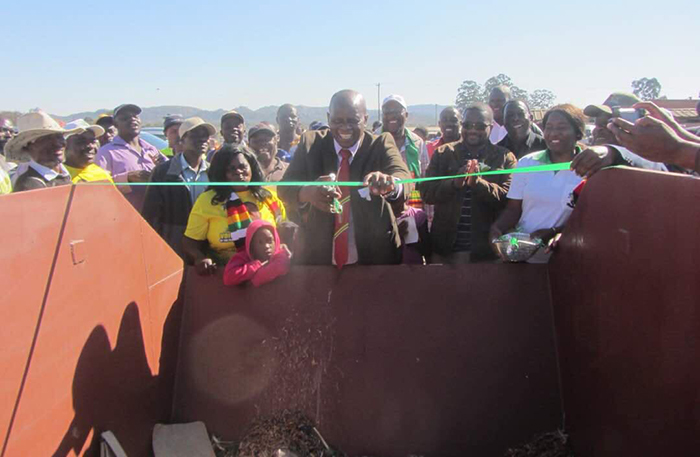 It follows a worrying trend of senior government officials trying to hog the limelight by presiding over every single event, even those that can be done by their juniors.
Earlier the Minister had also officially opened the Vhengere Multi-Purpose Sports Court before commissioning two rubbish skips at the Main Bus Terminus and one at the Evergreen Market.
#ThisFlag Pastor Evan Mawarire took to Twitter and said; "Former minister of Facebook monitoring who was promoted to minister of finance Patrick Chinamasa officially opening a bin in Rusape, a bin??? Nooooo guys!! this can't be the future, it just can't kani nhai amana."
"To see the madness of this bin opening stunt just do the math. How many SUV's drove out for this? How many top level civil servants were unavailable from work, how much man hours is that? Who was attending the cash & economic crisis whilst he was bin opening? Haaa I'm done guys," Mawarire wrote.