By Langton Nyakwenda
Embattled Dynamos coach Lloyd Mutasa could be desperate enough to turn to his teenage son, Panashe, as he seeks to win his next three matches and avoid the axe.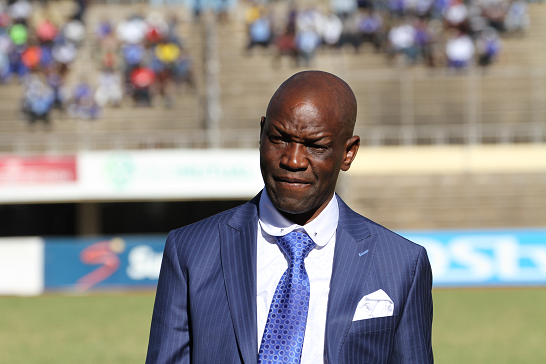 The 17-year-old Panashe nearly saved his father's reputation last Sunday when his 90th minute header was controversially deemed not to have crossed the line in the first Harare Derby of this season's Castle Lager Premier Soccer League race. The young Mutasa was introduced as a 69th minute substitute and gave DeMbare new dimension against Caps United.
His father will be hoping that the midfielder comes to the party again today as winless Dynamos host an equally troubled Bulawayo City at Rufaro this afternoon.
With skipper Ocean Mushure unavailable due to family commitments, Panashe is expected to play on the left side of a five-man midfield, while fit-again Peace Makaha could make his first start of the season.
Dynamos centre-half Jimmy Tigere is out and could be replaced by Obey Mwerahari in a three-man defence that could partner him with Marshal Machazane and crowd favourite Godfrey "Marabha" Mukambi.
For the first time since the inception of the PSL in 1992, Dynamos have failed to win their first seven games and coach Mutasa is sitting on a three-match ultimatum.
"The belief is still there, if there was no hope then we wouldn't have taken up this job," Mutasa insisted last week.
"Nothing has changed much in terms of our target, we still have plenty of games to play, 27 games to be precise, which is 81 points and it's something worth fighting for." As for the ultimatum, I am hearing it from the grapevine. We had a meeting but we were never told anything of that sort.
"What probably is key to appreciate is that we are on a rough patch and the only thing we are thinking of is to move away from it. As a professional coach, you know you are as good as your previous game, so you can't talk of three games before looking at the next one that's coming our way."
Today's game comes at a time Dynamos are on the verge of structural adjustments that will likely see club president Keni Mubaiwa being kicked upstairs to the board.
Former club vice-president Solomon Sanyamandwe is set to bounce back as the new boss.
Things are also not well at Bulawayo City, whose coach Darlington Dodo could be fired if he fails to get a point against DeMbare. Bulawayo City have four points from seven matches, having won only once against Chapungu on the opening day before drawing against Bulawayo Chiefs in their third match. The rest have been losses. The Sunday Mail