By Fanuel Chinowaita
Thokozani Khupe mendaciously defended the unconstitutional imposition of non-party member, Linda Masarira, to the position of spokesperson for her cabal, saying that the latter was an active member of MDC since 2000. She also claims that Linda became active in Bulawayo South, Hwange and Harare. Nothing could be further from the truth!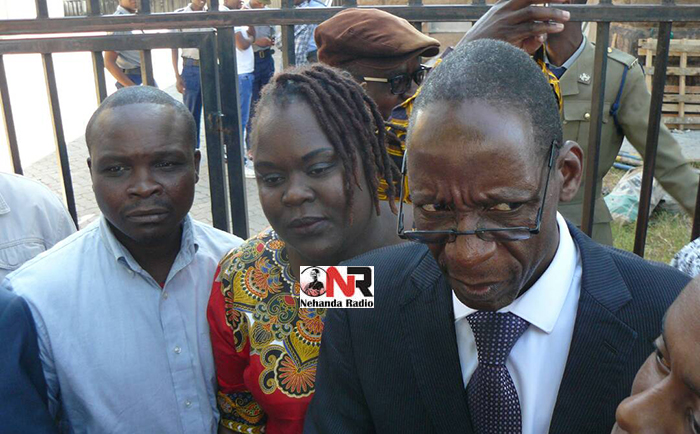 Khupe and her intoxicated cabal are seemingly economical with the truth. While it is might be true that Linda Masarira, like any discerning Zimbabwean at that time, joined or associated with the MDC in 2000 but claiming that she was an active member in Harare is stuff out of the Protocols of the Elders of Zion. (A fabricated antisemitic text purporting to describe a Jewish plan for global domination)
If anything, I worked with Linda Masarira in Harare she was neither a politician nor a political activist but labour activist. She was not part of any union in the National Railways of Zimbabwe manifestly because she did not want any one to lead her.
Due to our working relationship we got so close so much that she shared her secrets with me. Our relationship mutated to that of a brother and a sister in struggle, fighting side by side for the rights of workers.
As recent as, 2015 Lynda told me that she wanted to join national politics, at that time, she was working in Mutare. She wanted to get into MDC T structures and I gave her contacts of Manicaland leadership. She fatuously believed I will be able to help her attain a higher position but I told her in no uncertain terms that she had to start from branch level like all us. I made it particularly clear to her that there are no shortcuts in politics.
Apparently this did not sit well with her she opted to join the MDC Renewal instead. She tried to invite me to join her hairbrained cause but I flatly refused. She was, consequently, "selected" secretary for mobilisation in the MDC Renewal. That's when we parted ways until now.
That Khupe wants to use the likes of Linda to shore up her numbers after an inquorate congress speaks volumes of her desperation.
Khupe must not insult our collective intelligence with cheap lies that Linda was active in MDC because she was not! Or maybe Khupe has a short memory, was it not Linda Masarira who was part of the POVO, a motley collection of independent candidates led by Evan Mawarire, only few weeks ago.
It is a public secret that both Khupe and Linda are pretty ugly liars who need deliverance. Both of them are part of the 'Tora Mari United', in it for money, a fact that Madam Khupe admitted herself.