ZESA Holdings has given defaulting consumers up to the end of the month to make payment plans to clear their electricity bills within six months to avoid being switched off and litigation.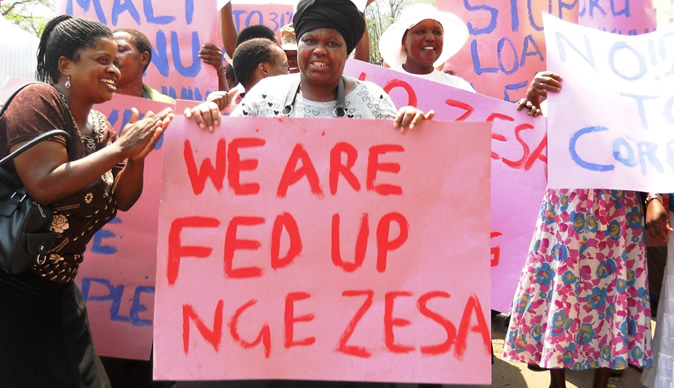 The country's power utility through its subsidiary, the Zimbabwe Electricity Transmission and Distribution Company (ZETDC), in a notice, said it has embraced credit control measures to recover the debt owed by customers in different sectors.
While it could not be immediately established how much Zesa is presently owed by consumers, in 2016 the power utility was owed more than $1 billion.
"In the interest of service provision, the power utility has stepped up credit control measures in order to recover the debt owed.
"All defaulting business consumers in the commercial, mining, industrial, domestic (post-paid) and farming sectors are required to make payment plans in order to clear their bills within six months.
"Customers are requested to heed this call and make payment or approach our offices to make payment arrangements by 31 March, 2018 to avoid the inconvenience of service being withdrawn and litigation," said ZETDC.
It said settling of bills by defaulting customers would enable the provision of efficient service delivery."The revenue that is being realised by the power utility will be utilised to pay for electricity imports to supplement local generation, buy spares for network rehabilitation, buy coal for thermal power generation and other critical inputs for security of electricity supply," ZETDC said.
As part of revenue enhancement measures, the power company has since the introduction of a prepaid meters installation programme a few years ago, installed over 610 000 prepaid meters in domestic premises and small institutions countrywide.
Last week, Zesa group chief executive officer, Engineer Josh Chifamba, said the country was set to reduce the power import bill by 50 percent following the addition of another 150MW to the national grid from Kariba South expansion project.
The Government embarked on a $533 million Kariba South expansion project for Unit 7 and 8 with a combined output of 300MW. On Saturday, Unit 8 came on board marking the completion of the expansion project at Kariba. In 2017, Zimbabwe spent an average of $7 million and $12 million per week on electricity imports. The Chronicle