By Mtandazo Dube
It is confirmed! South African Afro-fusion group Freshlyground, on their third straight attempt, are set to perform in Zimbabwe.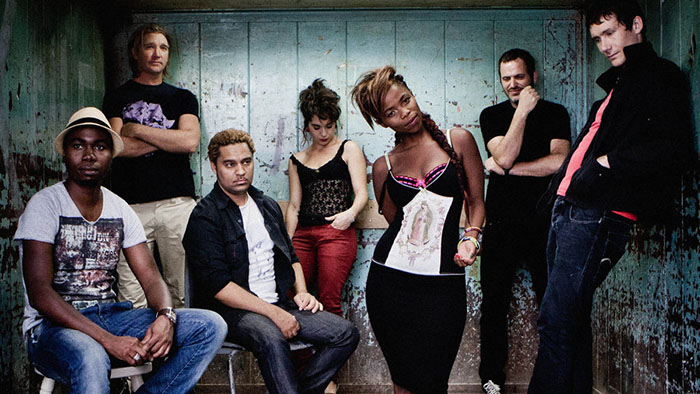 In October 2010, the Immigration Department denied the group work permits, forcing them to cancel their show in Harare. In 2014, the group was turned back after landing in Harare, ruining a hugely anticipated performance at the Harare International Festival of the Arts.
It looks like a case of third time lucky for Freshlyground as they are billed to perform at Hifa.
Last week, Hifa founder and artistic director Manuel Bagorro exclusively confirmed to The Sunday Mail Society that everything was ready for the group's performance.
"The festival is extremely pleased and honoured to present a group that not only is of high artistic quality but is a friend of the festival and has been a great ambassador for the African continent. To put it simply, they are simply a great music band and a collection of great people," said Bagorro.
Whether it is the effects of the new political dispensation or Hifa's improved ties with the Sport, Arts and Recreation, and Home Affairs and Culture ministries, it is good for Zimbabwe.
Themed "We Count", this year's Hifa runs from May 1 to May 6, and Freshlyground will play on the ZOL Main Stage.
Their performance at Hifa will come on the back of their new album, "Can't Stop", set for release this month.
Commenting on the 2014 incident when Freshlyground was turned back at the airport, Hifa associate executive director Tafadzwa Simba said, "The festival enjoyed professional and cordial relations with all Government departments and still does, hence our failure to understand the incident."
Asked if it was not a case of Hifa management being naive given the fact that the group had released a song critical of then-President Robert Mugabe, Simba said: "Freshlyground is more than one song. They were not invited for that song, neither in 2014 nor in 2018. They were invited on the strength of their artistic credibility as well as their resonance with Zimbabwean audiences. At this present time when a lot of people in all sectors including the media, are tripping over themselves trying to burnish their apparent anti-Robert Mugabe credentials, Hifa would like again to reiterate that Feshlyground was not invited because they sang something about Robert Mugabe.
"To be honest, to use a saying favoured in Zimbabwe, 'it was a case of others crying more than the bereaved'. Given other things that happened in the rest of that particular year, you can see that it was all quite bizarre.
"You will notice that the former President himself never made reference to that song. It was others who made noise about it. Being the experienced politician that he was, he knew what was of consequence and what was not."
Simba said the group's popularity was demonstrated by the fact that by the morning of the day they were set to perform in 2014, over 3 000 tickets had been bought for a venue that carries between 3 500 to 4 000.
Maria Wilson, Hifa's executive director, said: "Freshlyground is a phenomenal group of musicians that the whole continent should be proud of. They will be playing at Hifa on that basis and that basis alone."
Thrust into the global limelight after featuring at the 2010 FIFA World Cup in collaboration with Shakira, Feshlyground has risen from its beginnings in Cape Town in 2002 to a global brand.
Freshlyground's Hifa 2018 performance will also be something of a milestone as it was 15 years ago, a year after formation and the advent of its hit "Nomvula", that the group first performed at Hifa in 2003.
A year later, their global hit "Doo Be Doo" set the band on a course to stardom in the Afro-fusion genre. Other albums from the group include: "Jika Jika", "Nomvula", "Radio Africa", "The Legend" and "Ma' Cheri". The Sunday Mail