By Alois Vinga
Former Zimbabwe Electricity Supply Authority (ZESA) boss, Sydney Gata's bid to claim $10 million from his former employer has hit a snag after the labour tribunal dismissed the case, saying it had been submitted way after the legally prescribed time-frame.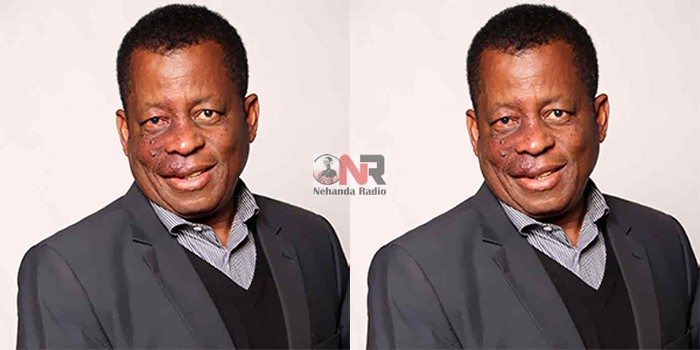 According to court papers in our possession dated January 18, 2018 outlining the verdict passed by a labour officer, Gata's case was dismissed by labour officer, Grace Parakokwa, for being reported nine years later. The Labour Act provides that a case can be pursued within two years from the date of noticing an anomaly.
"Complainant arguably became aware of his alleged dispute or unfair labour practice in 2009 when he discovered the alleged under calculation of his package while ZESA denied further liability. The tribunal is convinced that claimant could have reasonably approached the labour officer from 2009 when he first became aware of the dispute or unfair labour practice.
"He engaged successive ministers for over nine years. The tribunal is, therefore, persuaded that by 2016, the matter had long prescribed as two years had lapsed from the time the dispute or unfair labour practice arose, or from that time the claimant was aware of the same. The matter is hereby dismissed for lack of jurisdiction in terms of section 94 of the Labour Act," Parakokwa said.
In a bid to justify that the matter was within the prescribed period, Gata had argued that correspondences and engagements which were made with ZESA since his retrenchment,  as well as the payments that were made to him, interrupted prescription thereby giving the labour officer jurisdiction over the matter.
But the defence did not convince the labour officer who maintained that the employment relationship had long ceased.
"….in my opinion, when the employment relationship ceases to exist, the matter should be reported within two years from the period the relationship ended, or from the period the party first became aware of the acts or omissions that give rise to his claim,"  said the labour officer.
According to Parakokwa, precedence law observes that meetings or letters exchanged after employment do not have the effect of interrupting the prescribed period.
Gata had approached the Ministry of Labour and Social Welfare tribunal seeking an additional retrenchment package of $10 million. He requested a recalculation of his exit package arguing that his initial severance payments were eroded by ZESA's lack of salary records, hyperinflation and continuous adjustment of exchange rates during the period in question.
He also cited the absence of board resolutions confirming terms and conditions of his retrenchment as well as undocumented part payment by ZESA over the disputed period. He received ZW$18 313 477 606 on December 18, 2007 and ZW$59 615 494 451 934 on May 30, 2008 as part of his severance package. He was given a further US$292 723 between 2015 and 2016, and over and above this he recieved two Mercedes Benz vehicles, one utility vehicle and a house in Umwinsdale. The Herald