By Africa Moyo 

AS the National Social Security Authority (NSSA) board sifts through the wreckage of the previous management's "calamitous" investment deals such as the Beitbridge Hotel and Celestial Park in Harare, a decision has been made to keep the assets until the Authority gets value from them.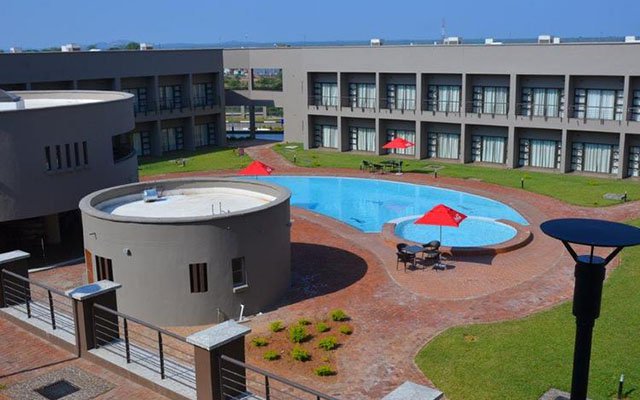 The NSSA board, led by Mr Robin Vela, had indicated that it was going to assess the viability of some of the investments and consider withdrawing from unviable ones. Mr Vela told The Herald Business last week that while plans to pull out of some shoddy investment deals remain on course, it would be appropriate to do so gradually.
"Yes, some of those (bad) investments were things like Beitbridge Hotel but ultimately, we can't just pull out. We need to ensure that we get value from the investments. If you look at even Celestial Park, we have had to patch it up and we have had to make it as fully tenanted as we can. In this environment (of inflation), holding on to property is better that holding on to cash," said Mr Vela.
According to documents seen by The Herald Business, it might take NSSA up to 278 years to recover its investment. In other words, it is almost difficult for NSSA to generate any meaningful return from the property unless it is disposed to interested bidders. A 668-page forensic audit report done by Grant Thornton also raised concern on the seemingly inflated cost of acquiring another property, Celestial Park in Harare's Borrowdale suburb.
The audit report points to a sloppy tendering process in engaging an out-of-sorts contractor for the project, Costain Zimbabwe; inordinate delays in construction, which negatively impacted on the cost; and endless alterations to the terms of the contract between NSSA and the contractor.
The scope of the project also changed midway. The anomalies saw NSSA being fleeced of $30 million through inflated project costs. In terms of the Beitbridge Hotel, a brainchild of Government's 2006 push to redevelop the border town, initial costs suggested that it would costs $3 million to construct a 140-room hotel.
However, the forecast was based on incomplete drawings and architectural designs. When the initial tender to identify the major contractor was then floated on October 30, 2009, NSSA put the pre-tender estimate at $18,9 million.
The tender had to be re-floated in February 2010 after bidders were deemed to have failed to meet the specifications of the tender. After several other tendering processes, NSSA ended up paying $44 million for the project, under unclear circumstances. The auditors concluded that using the $50 per night per room rate that was being used by NSSA, it would take 278 years to recover its investment.
"Assuming an average rate per room of $275 was to be charged at Beitbridge Hotel, the payback period would be about 51 years," said the auditors.
But rates of between $200 and $300 are typically charged by five-star hotels. On the Celestial Park investment, it emerged that the purchase price of $32 million could have been inflated given that BARD Real Estate Company had done a valuation for the property on May 27, 2014 and rated it at $24 million.
GreenPlan Limited – a company owned by a director who used to do business with NSSA before – also did a valuation of the property and put it at $36,5 million as at June 15, 2014. Interestingly, the GreenPlan report had been compiled 19 days later.
However, only the GreenPlan report found its way to both the management and investment board committees, and auditors believe management could have used the BARD report to negotiate a favourable price for Celestial Park. The Herald