By Tarisai Machakaire
A cop based at Southerton Traffic Section reportedly collected $2 bribes in return for free passage of kombis.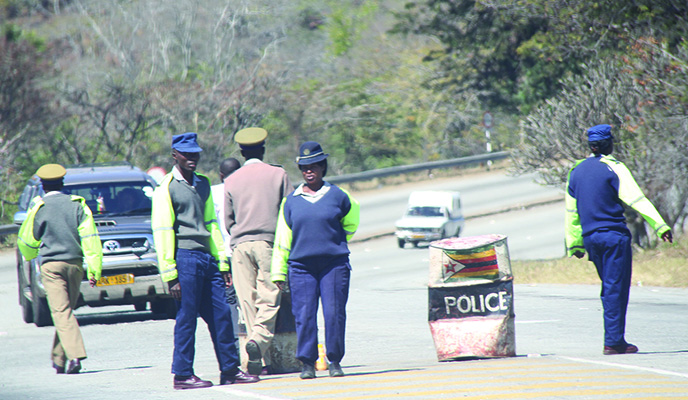 Andrew Kapirima, 24, is answering to criminal abuse of office charges before Harare magistrate Gideon Ruvetsa.
He is represented by Tatenda Muvhami and filed an application for exception to the charge.
"The accused person is being charged with section 174 of which the particulars which follow as set out by the State do not support that charge.
"The particulars support a charge in terms of section 170 of which accused person is not being charged," Muvhami said.
"The difference between the two is the essential elements where section 174 deals with conduct of a public officer and section 170 shows that any person who solicits and receives a bribe for purposes of showing favour…"
However, prosecutor Devoted Nyagano responded that Kapirima's actions were consistent with the charge placed before him.
She said it was not in dispute that receiving bribes was in breach of his duties as a public officer.
A determination on the application will be handed down tomorrow.
Nyagano alleged that on April 22, the Police General Headquarters (PGHQ) Internal Investigations received a complaint from a commuter omnibus driver Clarisa Muzondo that cops who were deployed along Willowvale Road opposite Southerton Traffic entrance gate were soliciting for $2 bribes for free passage of each kombi.
Acting on the information, assistant inspector Muradya applied for a trap authority using three $2 bond notes and it was authorised at PGHQ.
Muradya then teamed up with other police officers Mashaire and Pafungadurwe before proceeding to Glenview 3.
It was alleged that Muradya roped in Talent Kapfumo, a driver under Muzondo's company, and accompanied him to the Southerton roadblock pretending to be passengers.
The court heard that when they were approaching the roadblock, Kaparima signaled Kapfumo to stop and he complied.
Kapfumo then got out of the kombi and showed Kapirima a ticket that he had been issued by other police officers earlier but was told to produce money if he wanted to proceed.
It was alleged that Kapfumo handed over the $2 trap money to Kapirima and was released without being issued a ticket.
All this transpired in full view of the trap team and they immediately disembarked from the kombi and arrested Kapirima on the spot. Daily News