By Daniel Nemukuyu
NetOne can now recruit a substantive chief executive officer without glitches after the High Court yesterday dismissed with costs an urgent interdict application by the firm's ex-boss, Mr Reward Kangai .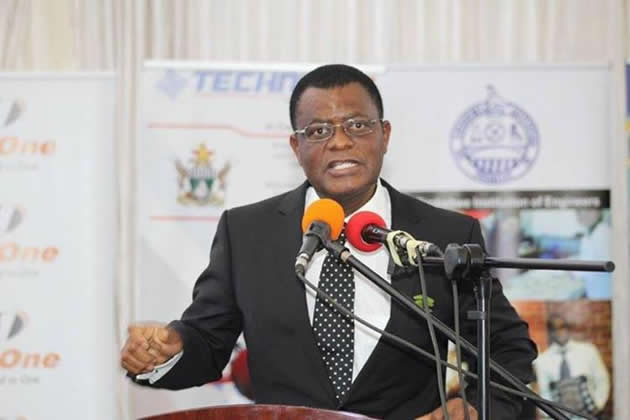 Mr Kangai was fired from NetOne last year after a forensic audit linked him to several underhand performances, including flagrant disregard for procedural airtime distribution and salary payment.
Since last year, Mr Kangai had filed several court applications at the High Court challenging his dismissal.
Yesterday, High Court judge Justice Lavender Makoni threw out an urgent interdict by Mr Kangai for lack of urgency. He was seeking to stop NetOne from recruiting his successor.
Mr Kangai also sought nullification of the termination of his employment contract.
Justice Makoni removed the application from the urgent roll with costs. In the failed urgent interdict, Mr Kangai argued that he was still NetOne's the chief executive officer and that no one should be interviewed or recruited for the post substantively.
NetOne argued that Mr Kangai was no longer its employee as evidenced by payment of a severance package amounting to $247 984.33 to him.
"The relationship between applicant and respondent is that of former employee and former employer. Applicant was paid out of his contract of employment from 30th November 2016 to 30th June 2017, the date which the contract of employment was billed to lapse," argued NetOne acting chief executive officer Mr Darlington Gutu, in his opposing af- fidavit.
"The fixed term contract expired on 30th June 2017. The cause for which applicant seeks to approach the courts is no longer extant. It is actually irrelevant. It is not true."
Mr Gutu said Mr Kangai had no right to "protect" and had "no direct or substantial interest" in NetOne's appointment of a chief executive officer.
"If he alleges such interest, then it is baseless, for he is no longer an employee of the applicant, by any stretch of imagination," he said.
"Applicant's association with respondent was through employment. Upon expiry of the employment, surely there is no longer any relationship between the parties."
Mr Gutu dismissed Mr Kangai's court action as 'a misguided litigation safari'.
He argued that appointment of a chief executive officer by NetOne will in no way harm Mr Kangai.
Mr Gutu also accused Mr Kangai of being deceitful by not disclosing pertinent facts in his application relating to his employment, like the payment of a severance package.
NetOne has since advertised the position of chief executive officer and interviews may be conducted following the dismissal of the urgent interdict. The Herald