Tuku collaborates with SA's Freshlyground
Music superstar Oliver "Tuku" Mtukudzi has collaborated with Freshlyground — the South African Afro-fusion band that was deported by the Zimbabwean government four years ago.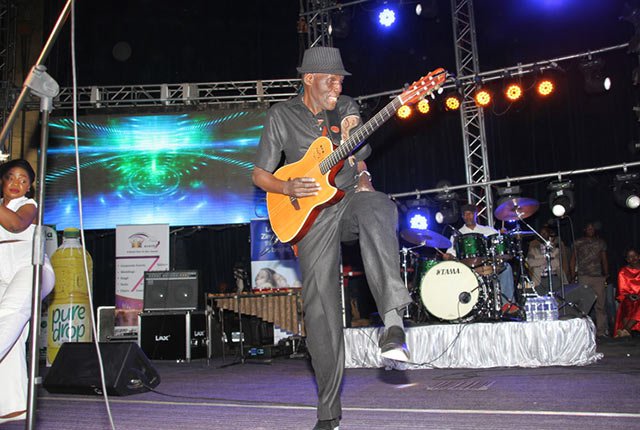 The South African group, which was scheduled to officially close the 2014 edition of the Harare International Festival of the Arts (Hifa), was turned away at the airport for a 2010 video they made titled Chicken to Change that mocked President Robert Mugabe for hanging on to power.
Freshlyground, whose members hail from South Africa, Mozambique and Zimbabwe, announced their collaboration with Tuku on instagram.
"In studio today with Oliver Mtukudzi recording a song for our upcoming album," read part of the post.
Kunle Ayo, the South Africa-based Nigerian multi-award winning Jazz guitarist, whose studio was used for the collaboration, confirmed the recording of the song that will be
included on Freshlyground's imminent sixth album.
"It's actually a collaboration between Tuku and Freshlyground. They just used my studio," he told the Daily News yesterday after the paper had sought an explanation after he had posted a picture on instagram in which he was with Tuku and some members of Freshlyground.
The South African band, popular for hits such as I'd Like, Doo Be Doo, Fire is Lowand, Waka Waka, is made up of Zolani Mahola (lead vocals), Simon Attwell (flute, mbira and harmonica), Peter Cohen (drums) Julio "Gugs" Sigauque (acoustic guitar), Josh Hawks (bass Guitar and vocals) and Chris Bakalanga (guitar).
Meanwhile, Tuku is scheduled to perform in Kampala, Uganda on June 30 at a concert dubbed Lockdown.
The event, set for the Imperial Royale Hotel, will also feature Pompi (Zambia), Kanyi Mbugua (Kenya) as well as Ugandans Naava Grey, Pablo and internationally-acclaimed comedian Anne Kansiime.
The legendary Tuku, who has over 50 albums under his belt, has been a regular performer in Uganda since 2011 when he shared the stage with top Kenyan star Suzanne Owiyo. Daily News