By Ricky Zililo
A group of Zimbabwe Saints FC members led by renowned coaching instructor Gibson Homela is leading the revival of the club.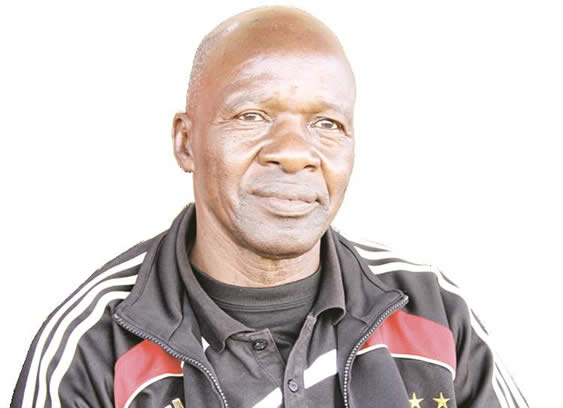 Once a football powerhouse that churned out a number of talented stars, Zimbabwe Saints, who had virtually become extinct, will hold trials for Under-12s, 14s, 16s and 18s at their Queens Park East clubhouse tomorrow.
Homela said they were reviving the club by starting from the grassroots, the Zifa Bulawayo Metropolitan Province's Junior League.
"We are going to have trials at the Zimbabwe Saints clubhouse on Saturday and Sunday to select the juniors for the four age-groups, Under-12, 14, 16 and 18. The aim is to set up a strong foundation, having realised the mistakes we made in 2011 when we went for the Premier Soccer League without a juniors' base. The future of the club lies in Zimbabwe Saints having a strong and vibrant junior policy like in the past," said Homela.
The veteran instructor, said he will oversee the process of identifying junior players together with another club legend, Godfrey Paradza.
Homela revealed that a "Good Samaritan" that doesn't want to be named has agreed to bankroll the revival of Zimbabwe Saints juniors.
The unnamed benefactor will purchase training and soccer balls for the juniors, provide kit and transport for the junior, who live within an 8KM radius of their Queens Park East clubhouse.
The sponsor is also expected to pay Zimbabwe Saints' affiliation with the Zifa Bulawayo Metropolitan Province's Junior League.
Homela is confident Zimbabwe Saints will bounce back stronger after spending 2016 in the football wilderness.
Chauya Chikwata, whose last PSL sojourn was in 2011, were thrown out of Division One in 2014 for failing to pay $2 500 affiliation fees and remained on the sidelines before registering in the Zifa Bulawayo Province Division Two League in 2015, where they finished 13th.
Last season Zimbabwe Saints' manoeuvre to play in Division One hit a brick wall after failing to raise funds to acquire the Quelaton franchise, which had been surrendered by Nust.
"This time around we're doing things the right way because there is no way that a club can survive without strong junior structures. Zimbabwe Saints was known for producing its own players like Ephraim Chawanda, Agent Sawu and many more, and that is the route we're taking. We will not fail this time around," Homela declared.
It seems Homela and his team which has among others one A Chadya and a T Chiveya are using the 2015 resolutions made by Zimbabwe Saints leaders.
In 2015, Vincent Pamire, speaking on behalf of club's board of trustees, said they were in "no rush" to get promoted into the First Division as they intend to "first lay a strong foundation" before putting a strong challenge.
"What we learnt and realised is that there are no shortcuts to success. The board of trustees agreed that the club should start from basics, that is at junior level. If you look into the history of Zimbabwe Saints, you will discover that it was a force to reckon with because of a vibrant junior policy and that is the route we are taking. We are going it all alone without partnering any club because we believe that as Zimbabwe Saints we are our own brand and we are going to nurse our products from the Under-14s to Under-18," Pamire said.
The board of trustees went on to say their vision was to get Chikwata into the Premiership in 2020.
Homela yesterday said that dream can still be realised.
"This season we will compete in the Junior League and our target is to have our Under-18 side in Division Two next year. In three years time it should be clear how we're progressing. With good players that would have graduated from our juniors and some players with an average age of 19 years, we must be able to play in the PSL," Homela said. The Chronicle