By Tendai Mugabe
Deputy Chief Justice Luke Malaba will, in terms of the Constitution, take over as acting Chief Justice in the next five days when the incumbent Justice Godfrey Chidyausiku retires after reaching the mandatory age of 70.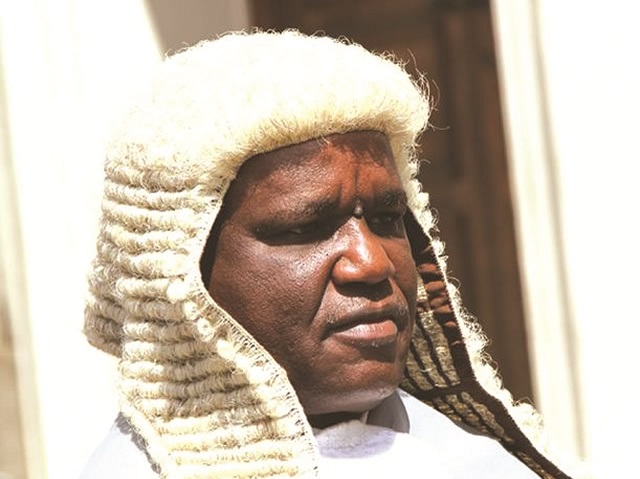 DCJ Malaba will act until President Mugabe appoints a new Chief Justice. Section 181 (1) of the Constitution provides that: "If the office of the Chief Justice is vacant or if the office holder is unable to perform the functions of the office, the Deputy Chief Justice acts in his or her place, but if both offices are vacant or both office holders are unable to perform their functions, the next most senior judge of the Constitutional Court acts as Chief Justice."
It is not clear which route the President will use to appoint the new Chief Justice since there are two legally permissible processes in place.
The first is for President Mugabe to choose one candidate from the list of three candidates submitted to him by the Judicial Service Commission after public interviews.
The three are DCJ Malaba, Justice Rita Makarau and Supreme Court judge Justice Paddington Garwe.
Another route is for the President to wait for a constitutional amendment, currently underway, to be completed and if passed, to pick a candidate of his choice.
Justice, Legal and Parliamentary Affairs secretary Mrs Virginia Mabiza yesterday said in terms of the Constitution DCJ Malaba would take over in the interim.
In terms of modalities on how DCJ Malaba assumes the office, Mrs Mabiza said she had written to Attorney General Advocate Prince Machaya seeking advice on the proper procedure to follow.
"What we normally do with such executive posts is that we write a Cabinet minute for the President to confer authority to the incoming candidate," she said.
"In this case, a vacancy has arisen by operation of law so I have written to the AG seeking advice on the proper procedure to follow, that is, if there is need for the acting CJ to take oath of office or assumption of office has to be automatic.
"We are still waiting for the AG's response to guide us."
Advocate Machaya refused to share his views on the matter saying: "My duty is to advise Government. I will respond to the request from the Ministry of Justice and it will be up to them to share with you my response. It will not be proper for them to start to hear my response from the media."
Constitutional lawyer and University of Zimbabwe lecturer Professor Lovemore Madhuku said the acting Chief Justice should not act for a period exceeding six months, otherwise the President might be sued for breaching the Constitution.
He said although the Constitution was silent on the specific time frame when the President should appoint a substantive Chief Justice, the period must be reasonable.
"There is a time limit within which the President should appoint a new CJ," said Prof Madhuku.
"The time limit is a reasonable period. That period is not defined in terms of days or weeks or months or years. If an acting CJ acts for unreasonable time, the President may be sued for breaching the Constitution. A benchmark for reasonable period is defined in the Constitution where it provides that if a vacancy arises in the Office of the President, the acting President should act for 90 days and that is reasonable period. The office of the Chief Justice is not as important as that of the President and as such the person acting in that capacity should not exceed six months. Section 342 (1) obligates the President to fill such constitutional positions."
Section 342 (1) says: "A power, jurisdiction or right conferred by the Constitution may be exercised, and a duty imposed by this Constitution must be performed whenever it is appropriate to do so."
Prof Madhuku said the answer on the route that President preferred to follow to appoint the new Chief Justice could be sought by raising a question in Parliament. The Chronicle