By Shame Makoshori
An implosion is simmering in a number of critical industries on the back of a worsening payments gridlock in the financial services sector with imported raw materials running out at some plants around the country, raising the spectre of more company closures and job losses, the Financial Gazette can report.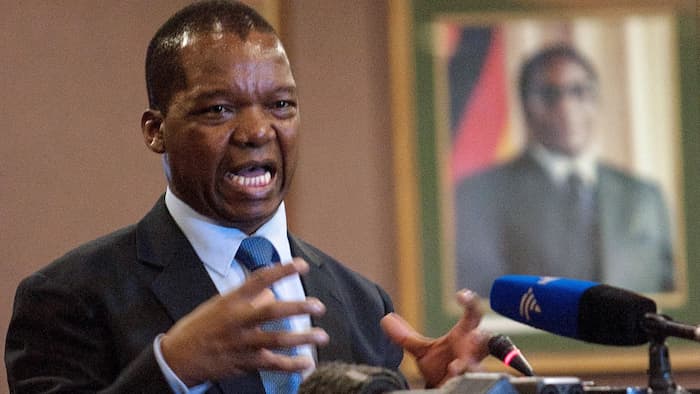 The worst hit is the manufacturing industry and the mining sector, which contributes about 40 percent of the country's export receipts.
Indications are that gold mining companies could mothball operations due to failure to secure foreign currency for raw material imports, with dire consequences on the entire economy.
A drop in volumes in the resource sector could compound an already fragile liquidity situation with jobs getting threatened, and inflows into the fiscus becoming thinner.
Overall, the country's economy had been projected to register a growth of 1,7 percent this year, predicated on growth in mining and agriculture.
That forecast now appears unlikely owing to the turmoil in industries that should be driving growth, including the armyworm invasion and floods that are threatening to lower yields in agriculture.
The Financial Gazette can report that some mines have had their telegraphic transfers to foreign suppliers held up in the queue for as long as four months.
Suppliers cannot release their orders until outstanding payments have reflected in their accounts.
Foreign suppliers discontinued credit facilities to Zimbabwean customers following the emergence of payment problems late last year. International payments had appeared to normalise around last September after the Reserve Bank of Zimbabwe (RBZ) intervened with a US$215 million cash injection, but the wheels have since come off the rails.
Problems confronting miners have worsened from the time the Chamber of Mines of Zimbabwe (CoMZ) wrote to the RBZ last year, pleading with the central bank to act on international pay
The CoMZ was this week contemplating another letter to the RBZ, beseeching the apex bank to convene an urgent meeting with them in a bid to find a lasting solution to the crisis.
Other industrial lobby groups are also planning separate meetings with the Ministry of Finance and the central bank to present their grievances which, in the absence of an improvement in foreign currency inflows, could be difficult to address.
CoMZ chief executive officer (CEO), Isaac Kwesu, confirmed that the foreign currency crisis has worsened with the lead time for paying suppliers lapsing for some of their members.
"The situation has not improved since last year; it is worsening. It is our hope that the central bank and banks will come up with a solution," he said.
Mining industry revenue, which averages US$2 billion per year and contributes the bulk of liquidity in the country, is now forecast to drop this year as production plummets.
This could see a return of chaotic scenes reminiscent of the hyperinflationary era of 2007/08, during which time the central bank accumulated debts amounting to US$50 million in unpaid gold deliveries.
Also affected in the same measure are manufacturers, another critical export earner and therefore a major source of desperately-needed foreign currency.
Captains of industries alleged this week that banks were disregarding a foreign currency allocation list availed by the RBZ in May last year that favours raw materials imports.
The country's largest industrial lobby group, the Confederation of Zimbabwe Industries (CZI), highlighted that importers of raw materials were not being prioritised in the allocation of foreign currency with some banks accused of processing payment for trinkets ahead of critical raw materials.
Companies that are unable to process payments for their imported raw materials are drifting towards the brink of closure as they are still accumulating heavy salary and wage bills, plus other fixed costs, notwithstanding that there is no production taking place due to the gridlock in payments.
As a result, the country may experience shortages of goods in the coming months.
"We are not saying stop all payments, but if 80 percent (of foreign exchange) is going to non-essentials in some banks, we become concerned," said Busisa Moyo, CZI president.
"There is no alignment….banks are continuing to pay for finished goods ahead of raw materials. We are importing between US$6 billion and US$7 billion (worth of goods) and only exporting US$3 billion, which has created liquidity challenges. Some of the banks may be allocating foreign currency to non-essential imports. The regulator has said import priority category one are raw materials and other essentials but the bankers are for some reasons not following the list."
Under the RBZ's priority list, exporters who import raw materials and industrial machinery to boost exports are supposed to get preference ahead of importers of luxuries such as cellphones and other goods.
Non-exporting importers of raw materials and machinery for local production or value addition are also supposed to be on top of the chain, provided their goods are not available locally.
Recently, RBZ governor, John Mangudya, was quoted saying the apex bank, in consultation with industry players, was crafting modalities on how banks should allocate their 70 percent foreign exchange to deserving pillars of the economy.
In December, the RBZ intervened with a US$160 million facility to secure adequate fuel supplies after shortages emerged, with queues resurfacing at service stations.
Concerns from industrialists seem to suggest that the banks were doing as they please and the regulator might, again, be forced to stretch their hand to ensure justice is done to deserving cases.
The Zimbabwe National Chamber of Commerce (ZNCC) claimed this week that 70 percent of foreign payments by banks were for transactions classified as non-essential.
"The position is ugly. A minimum of US$0,70 cents out of every dollar goes towards consumptive imports," remarked ZNCC CEO, Christopher Mugaga.
"A number of our members are saying they are failing to access foreign currency when they want to import goods and raw materials. Raw materials are now difficult to import because nostro accounts are dry. The import priority list is no longer being followed…. You cannot reverse this trend overnight. It is not a Mangudya issue," he added.
Nostro accounts are offshore accounts held by domestic banks to facilitate international payments.
There has been a huge slide in foreign currency stocks in the past five years, during which time imports were dominated by non-essential goods.
According to a ZNCC report, foreign currency inflows dropped to US$6,2 billion in 2015 from an estimated US$7,7 billion at the end of 2013, while foreign currency outflows were estimated at US$8,8 billion in 2013.
The report said foreign currency inflows declined to US$6,5 billion in 2014, against outflows of US$8,7 billion.
Imports have since 2009 been far higher than exports, resulting in a trade deficit of around US$3 billion annually.
In the absence of vital balance of payments support after multilateral lending institutions turned their backs on Zimbabwe in 2000, the country has increasingly relied on foreign currency generated through exports and Diaspora remittances to meet its internal and external obligations.
Contacted for comment this week, Mangudya said while a lot has been done to ensure compliance with the import priority list, there was always room for improvement.
Statistics made available by the RBZ governor indicate that over US$2 billion went into local banks' nostro accounts between August and December 2016.
Thirty percent of that was received and disbursed by the central bank through normal banking channels to cater for productive requirements such as fuel, electricity imports, raw materials for the manufacturing sector especially those supported by Statutory Instrument 64 of 2016, medication, grain, fertilizser and the servicing of debts.
The 70 percent balance was disbursed through authorised dealers or banks.
"Our understanding is that 50 percent of the 70 percent was used by banks for raw materials, fuel and electricity while the other half was used for loan repayments, dividends, services and consumer goods including international card transactions and subscriptions," said Mangudya.
"This matter is being attended to by (the) RBZ through engaging banks in order to improve efficiency in the utilisation of the scarce foreign exchange resources.
"The foreign exchange position continues to improve from last year, including foreign cash deposits going up in the banking sector. Business organisations can also assist by promoting exports in order to enhance foreign exchange resources.
"It is against this backdrop that we have put in place an export incentive scheme that we believe would transform our economy's capacity to generate foreign exchange," he added.
One business executive claimed that the RBZ has been avoiding industrialists to iron out these issues.
"The RBZ has been avoiding everyone," said the executive. "They are not engaging affected partners. We do not want to undermine our ability to generate more foreign currency.
"What we cannot debate is that production will be affected negatively and there will be lower incomes. It may result in closures that affect mining and general economic growth". Financial Gazette