By Luke Tamborinyoka
If there was anyone who had budgeted for the prospect of the party in government to see sense and redeem itself, the resolutions at the Zanu PF conference in Masvingo ought to have left them under no shadow of doubt that we have an archaic, dinosaurian people steering the ship of State.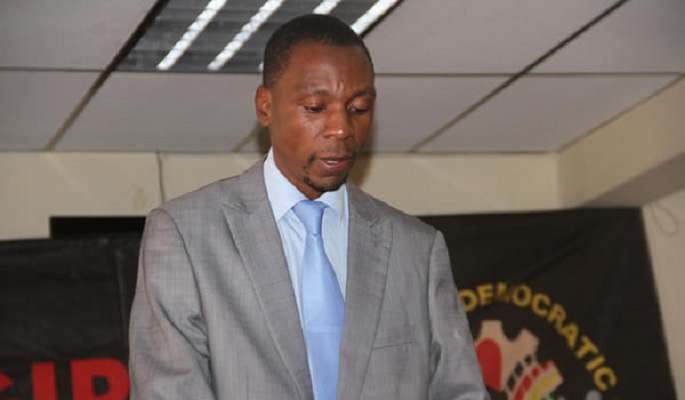 A party that resolves to field a 94-year-old as a presidential candidate in 2018 amid shrill calls at the same conference to make him Life President — even in this brave 21st century — was enough testament that the mediocrity in this party is overwhelming.
They even had the audacity to engage in loud song and dance in what could have been a lullaby to ebb common sense into deep reverie as the motley crowd in Masvingo unanimously agreed to give yet another chance to a man who has exhausted all his chances.
It was a befitting end to a tumultuous year in which the political economy sunk to its nadir.
The other time the President read the same speech twice on two different occasions. If this was laughable, what was even more tragic was the sonorous acclamation by legislators from the President's party who ought to have known this was a shameful repeat.
If you thought this was cause for global shame then maybe you seriously underestimate Zanu PF! These guys have exceptional talent when it comes to brewing classic boobs.
This year we had Finance minister Patrick Chinamasa presenting a mid-term fiscal policy statement in Parliament which Information minister Chris Mushowe five days later claimed was not the government position!
In other words government disowned its own fiscal policy statement and still expects to this day to be taken seriously, oblivious to the fact that this has serious ramifications nationally and internationally.
Indeed, it was a hectic year. For me, what stuck out in 2016 was not so much the massive public demonstration by the people's party in April — a development which sent out an important reminder that it was early days yet to scribble the epitaph of the Movement for Democratic Change and its leader, Morgan Tsvangirai.
It was not the brutal suppression of a citizenry exercising its Constitutional right to demonstrate. It was not even the Statutory Instrument by a police officer that purported to ban a Constitutional right.
What stuck out in 2016 was the qualitative difference between Tsvangirai and his nonagenarian nemesis from Zvimba.
Whereas President Robert Mugabe leaves the nation to speculate on the nature of his ailment for which he frequently flies out to Singapore at taxpayers' expense, Tsvangirai in June revealed to the nation that he had been diagnosed with cancer of the colon.
In his words, it was improper for citizens to speculate on the health of their leaders hence his decision to go public.
This showed vast qualitative difference between the past and the future.
As if this was not enough disparity, we saw Mugabe's family embroiled in corruption as revealed by the appointment of his son-law Simba Chikore as Air Zimbabwe boss and the awarding of a multi-million dollar Dema energy tender to the same family. On the other hand, as revealed even by The Herald, none of Tsvangirai's children had been involved in any tender scam at Harare city council as had been reported by a local daily.
Instead, the MDC leader said he had spoken to his family that there would be huge consequences if any one of them abused his name for corrupt benefit.
Therein lies the qualitative difference between the outgoing and the incoming President of the Republic! In terms of the gross national plight, 2016 is a year in which we hit a new despicable patch.
The much-vaunted bond note might be bandied about as a reprieve and a miracle solution. Yet, it certainly was never going to be the panacea to our economic ailment because bond notes are just, but palliative care on an economic patient who needs open heart surgery.
We have become adept as a nation at curing symptoms at the expense of the actual disease. The real solution is to revive economic production, including on the farms. It is telling that following our so-called land revolution, we have become net importers of maize from Malawi and Zambia, of all countries.
As we gather and bond as families this Christmas, it is important that we discuss the future of our country and the courage we must summon next year, if we are to chart a new course for the country that we all love.
Christmas is the time to strengthen family bonds!
Yes, we must bond as families even amid this hubbub of bond notes.
And of course, to give some cheer to a despondent nation, we are slowly bonding as political parties; coming together in fulfillment of the national aspiration for a spirited cow-horn formation on this regime in 2018.
I am very confident that we will deal with the arrogance issues within the opposition ranks to give ordinary Zimbabweans the reason to retain their faith in the power of the ballot.
Yes, we are bonding, despite the initial teething problems as characterised by Lilliputian political outfits that oversize themselves.
And let's not forget the power of prayer as we celebrate the birth of the son of man this weekend.
On my part, I will be in Domboshava, the beloved place of my birth where I will be giving thanks to the Lord at the AFM Nyaure Assembly in Shumba ward!
Oh yes, as usual, I will be bonding with my Lord.
On that bond note, merry Christmas Zimbabwe!
Luke Tamborinyoka doubles as the presidential spokesperson and Director of Communications in the MDC led by Morgan Tsvangirai. He writes here in his official capacity. You can get in touch with him at [email protected] You can also interact with him on facebook or via the twitter handle @luke_tambo.