By Debra Matabvu
The Ministry of Primary and Secondary Education will recruit at least 7 000 teachers ahead of schools opening for the first term of 2017.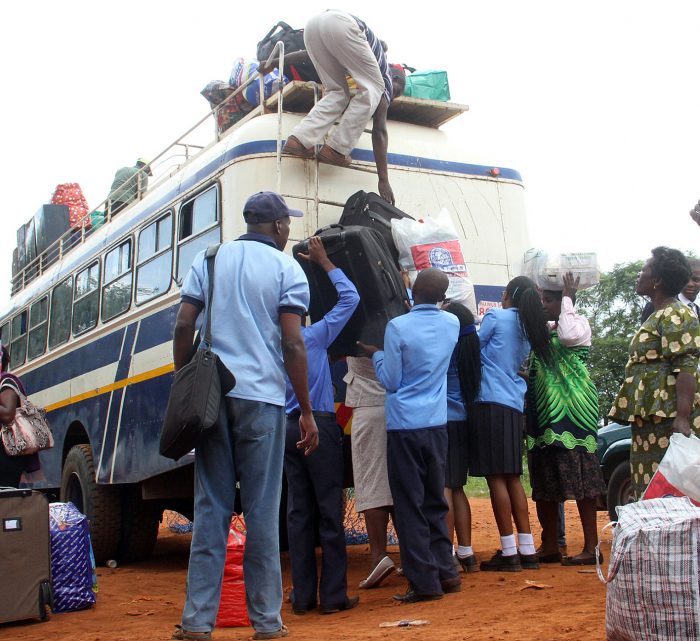 This will improve the teacher-pupil ratio.
The 7 000 new jobs have been created by high demand for Early Childhood Development provision, which specifically requires 5 800 teachers.
Principal director (human resources, finance and training) in the Primary and Secondary Education Ministry, Mr Jacob Gonese, said the budget for the recruitment would be finalised soon.
"For ECD we want the ratio to be 1:20 while for Grades 3-7 we want it to be 1:40. For secondary level it should be at one teacher per every 25-30 pupils.
"We are consulting with the ministries of Finance and Public Service, Labour and Social Welfare regarding the issue. There is a specific figure that we working on to ensure smooth operations. By the time schools open in January next year, we should be having a more comprehensive working budget," he said.
Government froze recruitment as part of a staff rationalisation programme to cut the civil service wage bill, which chews over 90 percent of the National Budget.
Mr Gonese said recruitment of teachers was in line with Government's plans to increase schools countrywide. Government is entering joint ventures with local and foreign investors to build more schools.
About 131 000 teachers are required against a current compliment of 122 000. Zimbabwe Teachers Association secretary-general, Mr John Mlilo said, "The numbers were not easily manageable because teacher-pupil ratio was high. Each child is unique and it's difficult to give each one of them attention when the numbers are too high."
At World Teachers Day celebrations last week, Primary and Secondary Education Minister Dr Lazarus Dokora said Government was committed to addressing teacher shortages.
"On under-staffing resulting in high teacher/pupil ratios and heavy work-loads, Government will be recruiting more qualified teachers in collaboration with the Public Service Commission and Treasury as revenue inflows improve and increase the number of schools to accommodate more learners and teachers," said the minister.
Dr Dokora said his ministry had embarked on a teacher capacity development programme which was launched by President Mugabe in 2014.
"It is pleasing to report that from the first phase of the programme which involved 2 500 teachers, 311 teachers are due to graduate in the next few days. Others have gone on scholarships in India, China, Japan and elsewhere.
"His Excellency the President led the way by providing the Presidential Computerisation Programme … Accordingly, parents and education partners should now follow by providing computers and Internet access to our schools. The teachers are already being trained in ICT to take the programme forward."
This year's World Teachers' Day was held under the theme "Valuing Teachers, Improving their Status". The Sunday Mail