By Antony Jongwe, PhD
Sometime in February 2010, I was granted an interview with the late founder of His Presence Ministries International (HPMI) Apostle Charles Chiriseri. The interview took place at the church's then rented premises at Kingston House in Harare. I was jolted to learn about the 'promotion to glory' of the man of God in a horrific car accident which also injured his much-beloved wife Petunia Chiriseri. This is a reproduction of the interview as it was published in the Financial Gazette and serves as a memory to the life of the late respected clergy.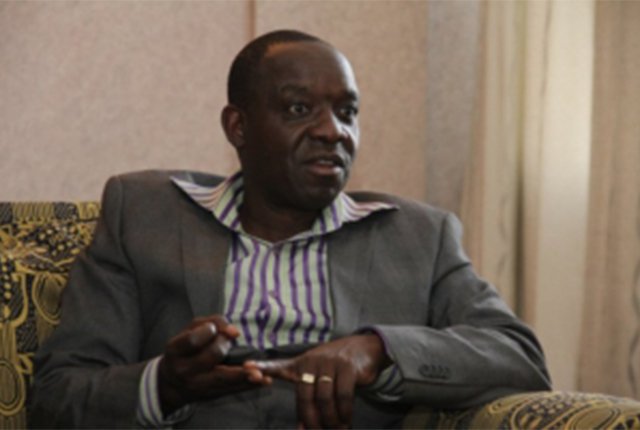 "Interview with Apostle Charles Chiriseri of His Presence Ministries International
Introduction
 As Zimbabwe navigates this transitory period (Government of National Unity of 2009-2012) in its political history, a lot of hope has been reposed in the Church to play a leading role in national healing and cohesion.
Historically, the Church has stood as the voice of justice. A fortnight ago, a local Church, His Presence Ministries International (HPMI) held its annual conference in Harare which was graced by various local and regional Men of God. The theme of the four-day spiritual event was 'Restoring Lives, Raising Champions conference' through a divine shift.
The event also coincided with the graduation of over 79 leaders representing 25 denominations who graduated with a diploma in ministry and leadership through HPMI's School of Ministry. Throughout the crusade, speaker after speaker had a prophetic message about the imminent and irreversible restoration of Zimbabwe to its rightful place in the global community of nations after a decade of economic, social and political challenges.
Quoting relevant scriptures the speakers, who included the Founder and spiritual father of HPMI Apostle Charles Chiriseri, prophesised a restorative agenda for the Church. They challenged the Church to play a transformational leadership role in rebuilding Zimbabwe going forward. But for the Church to effectively execute this clear mandate, it has to be united. Antony (AJ) had the opportunity to interview Apostle Chiriseri (AC) on the sidelines of the crusade to get to understand better how the Church can champion its stated agenda during these times and the following are excerpts from the interview.
AJ: Good Afternoon Apostle. I really appreciate you taking the time to share with us. Why don't you start off by giving us some background about your life?
AC: Good afternoon and thank you for having me. Looking back, I have had a truly cosmopolitan upbringing. Our family is originally from Mt Darwin but my grandparents are now settled in Chiweshe. I was largely educated in Bulawayo, at Columbus Primary and Mzilikazi Secondary Schools and also attended the University of Zimbabwe where I graduated with a degree in agricultural production shortly after Independence.
Prior to founding HPMI in 2006, I had an enriching work, business and spiritual experience. I worked in the private sector as a senior manager and had a hand at business where I ran a chain of butcheries in Harare together with a friend. From a spiritual perspective, I was born again in 1974 and have had the opportunity to serve in various capacities which include being president of the Christian Union at the university and pastor and senior pastor respectively at Faith Ministries.
I also pioneered various churches in Zimbabwe and internationally. Significantly, I have also had the opportunity to play my small role as part of the Church towards national peace and healing while serving as acting General Secretary of the Evangelical Fellowship of Zimbabwe (EFZ) and as Peace Building Chairperson in the Crisis Coalition of Zimbabwe. I am married to Petunia, who is herself a remarkable servant of God, accomplished businesswoman and mother to our four beautiful daughters and son, Yasha, Lisa, Zoe, and Nissi
AJ: I must admit Apostle that I was particularly impressed by the number of graduates that have come out through your School of Ministry. Tell us more about this ministry.
AC: The main thrust of the School is on leadership and disciple training. The school is intentional and purposeful with a clear mandate to produce people who are agents of transformation. Since 2007, we have produced over 300 such agents under our various curriculum programmes. This year's graduation was remarkable in that it witnessed our first cohort of graduates under our truly international diploma in ministry and leadership.
This particular programme is accredited by both the John Maxwell Equip Leadership Institute in the US as well as the Bible Training Centre for pastors also based in the USA. The School of Ministry is our contribution to empowering the Church through the provision of transformational leaders that will make a difference in their spheres of influence
AJ: During the conference, the man of God from South Africa was very clear on the need for the Church in Zimbabwe to be at the coalface of the rebuilding process. Why is that so Apostle?
AC: You refer to the prophetic message from Pastor Xola Nzo? You see Antony, the Church has always been the conscience of the nation. If we look at the scriptures you will notice that transformational leaders like Moses, Ezra and Zerubabel were all inspired by God. The foundation of any transformation in society must therefore be predicated on the spiritual realm.
In Zimbabwe, we need to put God at the centre of all our efforts and be guided by Him. Education alone has not brought answers for Africa but God through the power of the Holy Spirit has the capability to restore the values that have been ravaged over the years. The word of God has been consistent and its values enduring so we need to bank on that in this rebuilding process.
AJ: What role do you see your Church playing in rebuilding Zimbabwe?
AC: Our approach is that we have a Vision "to restore lives and raise Champions to transform families, communities, cities and nations" and our purpose is to raise men and women of integrity who are willing to dream and think outside the box in search of solutions to problems bedevilling our generation.
Our School of Ministry is very integral to the realisation of this goal through leadership training and development. For us to be able to achieve our mission we have identified seven key pillars of society that we need to partner with different organisations to shape our society and these are: the church, family, education, politics, business, and media.
In all these key pillars, leadership development is critical. To that extent, we continue to identify and implement a number of initiatives aimed at strengthening our capacity to influence in the various pillars. HPMI strongly believes that the Church is well-placed to nurture transformational leaders who are not only influential, but also have a pioneering anointing ability. We believe from scripture that God is a God of all nations and speaks and influences nations from the Church.
The Church is the place where the national agenda e.g. constitution-making process is discussed because God has given it a mandate to restore nations (Matthew 28:18) Going forward, the Church in Zimbabwe is well-united and ready for healing, restoration and rebuilding of the nation".
May Your Soul Rest In Eternal Peace Apostle Charles Chiriseri.
Antony Jongwe is a Lay Minister in the Anglican Church of Southern Africa (ACSA) Diocese of Pretoria. He interviewed the late Apostle Charles Chiriseri when he was a "Workforce Solutions" columnist under the nom de guerre "Shereni Jongwe" with the Financial Gazette. He can be contacted via e-mail: [email protected]