By Tendai Kamhungira and Mugove Tafirenyika
Opposition leader Morgan Tsvangirai's MDC yesterday gave another sneak preview of its resurgence as a major political force in the country, as well as its 2018 national elections strategy.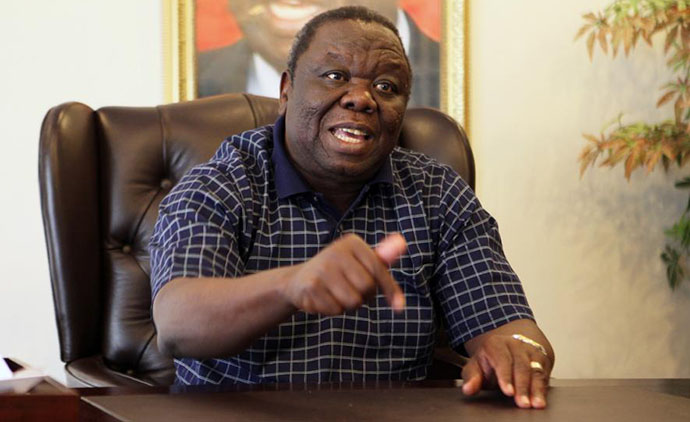 It also said that it was leaving the door open for former party bigwigs — including Tendai Biti, Welshman Ncube and Elton Mangoma — to rejoin the movement as it fine-tunes its machinery in preparation for the eagerly-anticipated polls in two years' time.
Speaking at a media briefing in Harare to welcome back several former senior officials who had left the party together with Biti to form the People's Democratic Party (PDP), secretary general Douglas Mwonzora said all right-thinking Zimbabweans were welcome in the MDC.
"These are tale-tell signs of the type of animal that the party is going to be come 2018. We are going to mount the biggest political challenge of our lives and we have left the door open for Biti, Welshman Ncube and Mangoma to return.
"The fact that we have been engaging with these leaders at various levels makes us optimistic that they will come back because what should unite us is principle and we are fortunate that Tsvangirai is not an arrogant leader.
"We have been receiving even youths from Zanu PF who are defecting in disgruntlement over the selectivity in their party, as well as the unbridled corruption in government," the former Nyanga North legislator said.
Among the former party officials who were welcomed back yesterday were former deputy Indigenisation minister Tongai Matutu and ex-Glen View MP Paul Madzore, who crossed back from Biti's PDP — which also recently lost its deputy leader, Samuel Sipepa Nkomo, to the fledgling Zimbabwe People First (ZPF), sparking a war of words between the two parties.
Writing on his blog, Biti said while he was disappointed to have lost some of the key members of his party, the PDP would move on.
"No political party owns an individual and the movement of individuals from organisations and institutions, commonly known as the right to freedom of association, is an essential foundation of the democracy we believe in.
"In a contested African space, freedom of association is less important than its corollary, the right to freedom of dissociation. So we hold no grudge against our comrades who have left us, as indeed we have also left others," he said.
Analysts have said a united opposition stands a strong chance of ending President Robert Mugabe and Zanu PF's long rule. Daily News