By Tawanda Marwizi
The revived all-female dance group Mambokadzi is touring the United Kingdom to promote their play 'Mama Africa'.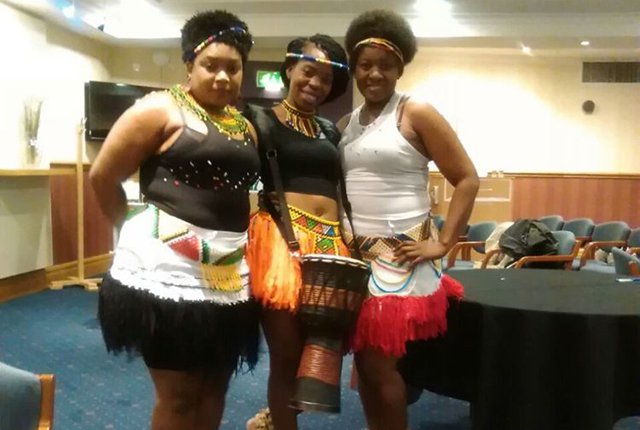 The group recently performed at an event organised by Mopani Foundation International with another show scheduled for this Thursday in Northampton.
Play writer and director of the group Enisia Mashusha said it was the group's first time to perform there and responses were good.
"We are here with our play that discourages early marriages and child abuse. We have lined up several shows and the responses have been overwhelming," she said.
Apart from the play Mashusha said they were conducting workshops on dance and theatre.
"We have some works that begin Tuesday on dance, music and drumming work in Manchester before we go to Leicester," said Mashusha.
Mashusha was accompanied by Spiwe Guwera and Jesimine Moyo who are part of the crew.
"I am happy that the play is making a difference in the UK community. Our main purpose is to educate people on the disadvantages of early marriages and child abuse," he said.
The play explores various issues that affect women in society.
"We have women that are vendors because of issues like early marriages and physical abuse by their men among other various issues. In the play the women will be telling their stories," she said.
Mashusha said child labour was one topical issue in the play, saying children were not getting enough time to do their school work as well as have enough time to play.
"These are some of the issues we seek to explore in the play. We hope people will understand it and take the lessons home," she added.
Mashusha said they were also planning to take the play to several places back home. The Herald