Baby on the way for Kazz and Shafina…. oh yeah, its worth it
United Kingdom based Zimbabwean afro-pop singer Farhaan "Kazz" Khan (Mr Boomslang), one half of the musical duo Bkay n Kazz, is a happy man following news that his wife Shafina is expecting their first child.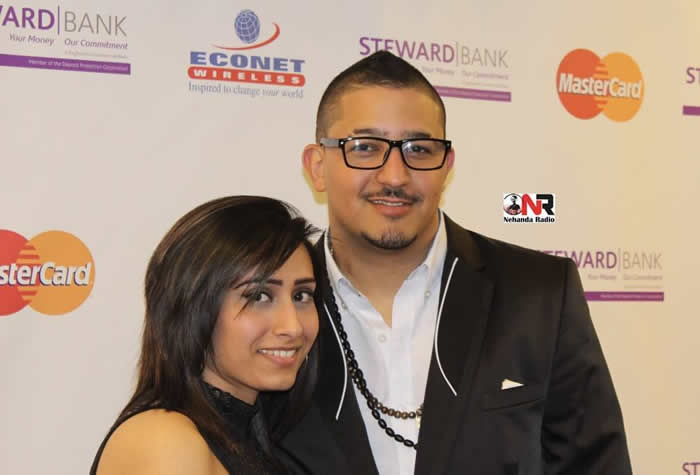 In a message seen by Nehanda Radio, an elated Shafina said;
"Farly & I are happy to let you all know that we are expecting our first little bundle of joy! We're so excited and grateful and wanted to let all of our family and friends know! Thank you to everyone who kept our secret.. it was so so hard to contain the excitement!"
Kazz, behind such hits as Amina Kadeya, 7 Wonders, alongside his brother Bkay, was equally happy to share the news with family, friends and the media.
"It's Official, I'M GONA BE A DAD!!!! I wanna thank the almighty for giving me such a blessing!!. Shafina and I are absolutely over the moon and we are so happy to share it with our family, fans and friends!"
In November 2013, Kazz, married his sweet heart Shafina Zahra, in Buckinghamshire, the same day he launched the video for his first solo single Sweet Gal. He has since released other singles like "She's Worth It" a fitting tribute given news of the coming baby.
Born Farhaan Khan, Kazz stormed onto the international scene with sibling Bkay, and together they formed duo Bkay and Kazz.
At the start of their music career, the duo set up their own production house called Prizm Inc. where they recorded some of their earliest songs like My Brother My Sister, Come Together and 2005 hit Ndikati Hello, a collaboration with Urban Grooves artist Decibel.
The duo's debut album, In the Beginning, went straight to the top of the charts, and driven by the success of the album they decided it was time to explore the western market and left Zimbabwe to set up base in the UK.
In 2007, Bkay and Kazz entered the second largest national talent show in the UK – Live & Unsigned. After auditioning with 40,000 other acts, the boys waltzed through every stage of the contest and were crowned winners of the competition.
Riding on the success of the competition, Bkay and Kazz went on to release several successful albums such as Boomslang, African Spirit and Jigsaw in 2012.  Some of their biggest singles include Amina Kadeya, 7 Wonders and You Know It's Right.
Since going solo, Kazz has worked on several projects which include singles, Sweet Gal, International African alongside JJC and Shaking through the Night.
In January Kazz released his first single and music video of 2016; She's Worth It, which reached number one, twice on Zambezi Magic, a South African Channel on DSTV. Kazz teamed up with Sonni Balli to come up with an African banger for the ladies. Sonni & Kazz last collaborated in December 2012 on the single So Fine.
In February, he released a Valentines single and video for Can We Make It Work and has just released his latest video for hot new track Thinking of You.