By Ricky Zililo in BULAWAYO
Zimbabwe . . . . . . . . . . . . . . . . . . . . 0
Botswana . . . . . . . . . . . . . . . . . . . (0) 1
BOTSWANA goalkeeper Tumisang Selolwane put on a stellar performance to repel Zimbabwe on a number of occasions and help his side to a priceless win in the first leg of the 2017 Africa Under-20 Championships.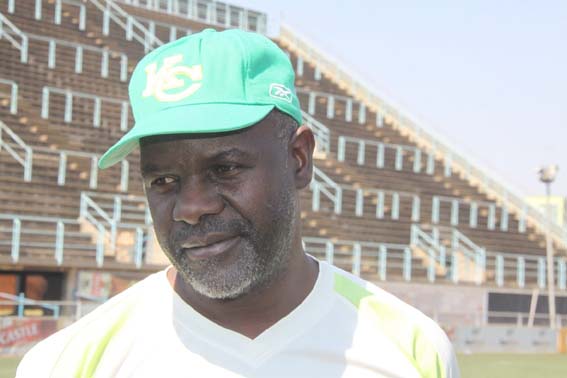 Botswana left Zimbabwe with an uphill task going into the second leg, which will be played on April 22 in Lobatse, as the Young Warriors need victory to progress to the next stage of the qualifiers.
The winner between Zimbabwe and Botswana will face Cameroon.
The visitors, who were cautious in their approach, punished the wasteful Young Warriors in the 68th minute when Quinton Mokoka headed in a Tiroyaone Maome corner to silence a handful of Zimbabwe supporters at Barbourfields yesterday.
Selolwane made a number of top-drawer saves in the first half to deny Zimbabwean forwards Bukhosi Sibanda and Thomas Kadyaridzira.
In the 34th minute, Selolwane tipped over a curling free-kick by Mathias Chodeva for a corner, and a minute later, he was rightly positioned to save Kadyaridzira's shot.
In their only first half attempt, the visitors were unlucky not to take the lead when Aobakwe Tshobo's chip over the Young Warriors' goalkeeper Issah Ali hit the crossbar.
The second half saw Botswana taking the game to the Young Warriors, who despite enjoying superior ball possession, failed to score.
Lesley Lunga's dipping shot in the 54th minute was parried over the bar by Selolwane.
That was the last time Zimbabwe troubled the visitors' keeper as Botswana defended well and ensured that the hosts did not get into their box.
Botswana's coach Philemon Makwengwe was happy with the win and is confident that they will finish off the Young Warriors at home.
"It was a tough game which gave us a view of what to expect in the second leg. We tried to attack with caution.
"We are confident of making it into the next stage because we're always ambitious. Gone are the days when we respected other countries because of their history," said Makwengwe.
Young Warriors coach Jairos Tapera said poor preparations cost them.
"I'm happy with how the boys played considering that we only had three days to assemble a squad and train for this game.
"I've asked the office to allow us not to break camp so that we get adequate preparations. I'm confident we can overturn the score line in Botswana only if we manage to have proper training," said Tapera.
Teams
Zimbabwe: I. Ali, M. Chodeva, L. Lunga, T. Nxusani, B. Ncube, P. Makaha, J. Chipangura (B. Nyamuziwa, 53rd min), B. Sibanda, T. Kadyaridzira (T. Mthunzi, 67th min), A. Ncube, B. Sibanda
Botswana: T. Selolwane, G. Mohutsiwa, Q. Legopelo, T. Dithokwane, A. Velaphi, N. Bale, M. Cooper, Q. Mokoka, A. Tshobo (K. Mangolo, 65th min), R. Fortune (S. Masu, 85th min), T. Maome. The Chronicle