South African universities close amid student fee protests
SOUTH AFRICA – Protests over fee increases have forced the suspension of teaching at three of South Africa's top universities.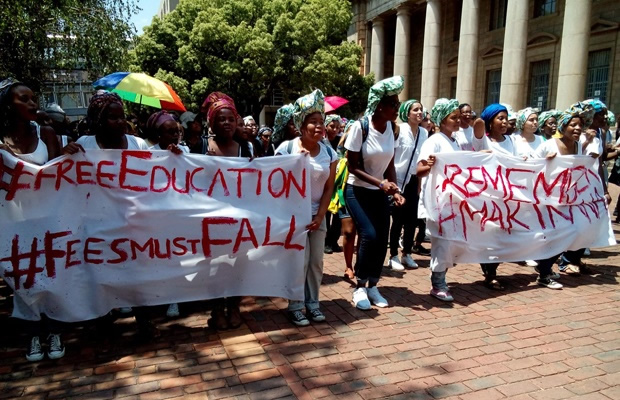 Protests have spread from Johannesburg's Wits University, closed last week after thousands demonstrated on campus, to the universities of Rhodes and Cape Town (UCT).
Wits University agreed to suspend a 10.5% tuition fee increase on Friday, pending negotiations with students.
Protesters argue that poorer, mainly black students would be worst affected.
A statement from Wits University said that a decline in state subsidy over the years, combined with inflationary pressures, were behind the fee increases in recent years.
Higher Education Minister Blade Nzimande, appearing on national broadcaster SABC, said that he was convening a meeting on Tuesday for university administrators, employees and student leaders to discuss fee increases.
The minister urged university authorities "to exercise greater caution and sensitivity in the process of determining fee increases", saying a solution would need to balance the difficulties of poorer students with the financial pressures currently facing the system.
The hashtag #FeesMustFall has been trending across South Africa, in an echo of, which was used by UCT students in their successful campaign to have a statue of British colonialist Cecil Rhodes removed in April.
At Rhodes university in Eastern Cape Province, classes were suspended after students armed with sticks set up barricades of burning tyres, blocking road access to main campus entrances. BBC