Fake drivers licence syndicate busted
By Munyaradzi Doma
A fake drivers license scam is said to have been unearthed after one of those who had benefited, realized that his (licence) was fading.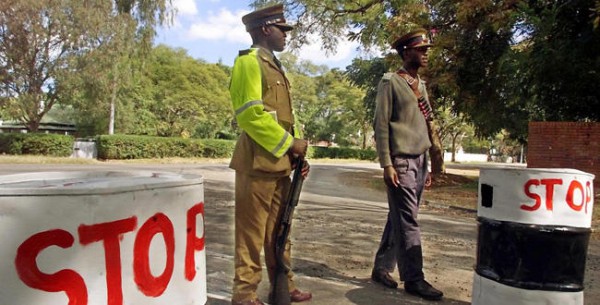 The alleged offence led to the arrest of Christopher Mukawa, Edson Mashiri and Kenneth Mujuru who are said to have been behind the manufacture of the fake licenses.
When Christopher, Edson and Kenneth appeared before Harare magistrate Tendai Mahwe, they were not asked to plead to the allegations of fraud.
They were all remanded in custody after the court ruled that they were all not proper candidates and they will be back (in court) on July 21.
Christopher is said to be unemployed while Edson and Kenneth are technician and police constabulary respectively.
The State, led by prosecutor Sebastian Mutizirwa, alleges that sometime in October last year, Kenneth was approached by Stephen Piwai Takavinga who wanted to get a driver's license for his son, Elliott, who is based in South Africa.
It is said that Kenneth then asked for a US$300 payment and he also asked to be given particulars of the person who wanted the license.
Suggestions are that from October last year to December of the same year, Kenneth was given particulars for Elliot, Tobias Tafirenyika, Killian Zvavamwe and Blessing Rugwadi and he was given US$300 from each of the people.
Claims are that the offence cane to light when Elliot complained that his license was fading and he came back to the country to get it sorted.
But Kenneth is said to have been evasive to last Sunday when a trap was set at the corner of Third Street and Livingstone Avenue and he was arrested by Detective Inspector Matoka of CID Forensic Laboratories Harare.
Upon Kenneth's arrest, he was found with four fake licenses and he also implicated Edson and Christopher.
All the license discs were disowned by the Central Vehicle Registry.