HARARE – Zimbabwe's largest mobile operator Econet has raided a news agency, The Source business, after it was granted a High Court order to have the online publication withdraw some of the stories it published on its site.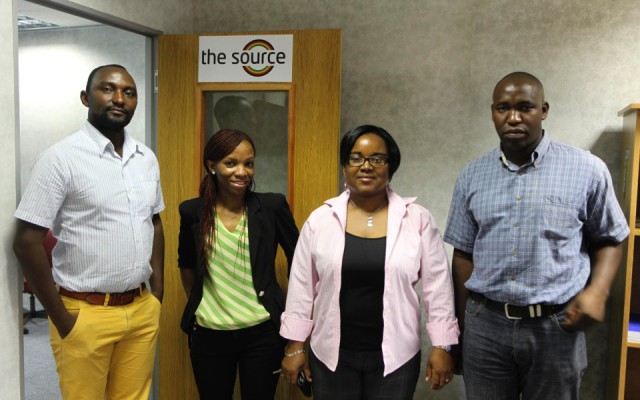 The company and its banking unit, Steward Bank, obtained an order last week to have stories published by The Source withdrawn and conduct a search and seize operation at the agency.
Econet and Steward Bank also wanted permission to raid the publication's offices and seize the "stolen documents" that were quoted and laptops of journalist Bernard Mpofu who wrote the stories.
But The Source, through Advocate David Ochieng, instructed by Chris Mhike, sought without success to refer to the Constitutional Court (ConCourt) to answer some of the constitutional questions raised in the matter.
Mhike argued that the search and seizure order violates the fundamental right of freedom of expression as enshrined in the Zimbabwean Constitution.
One of the contentious stories titled Steward Bank seeks to settle $2,1million in Chiyangwa loan alleged that Steward Bank, was considering swapping residential stands to the tune of $2,1 million to recover funds borrowed by a property firm owned by businessman Phillip Chiyangwa.
The article quoted confidential documents which showed that Pinnacle Property Holdings owes $2 170 763,78 despite surrendering collateral worth $720 000 as security.
The other story Debt-distressed Zimbabwe moves to reschedule domestic debt claimed that the government had borrowed $30 million from Econet, disbursed through its banking subsidiary Steward, in a deal brokered by former Econet chairman Tawanda Nyambirai.
The Source, however, raised some constitutional questions which they wished to be referred to the ConCourt and made an urgent chamber application seeking relief from the High Court.
Speaking on the matter after the hearing which was heard by High Court judge Justice Joseph Musakwa in chambers yesterday, Mhike said the search and seizure raised some serious questions on the freedom of expression by the media.
"There are specific rights granted to the media in the Constitution and we wish for the ConCourt to address those questions," he said.