Woman tells court that her ex-husband should pay her rentals for the rest of her life since he broke her virginity
A BULAWAYO woman shocked the court when she claimed that her ex-husband should pay for her rentals for the rest of her life since he was the one who broke her virginity.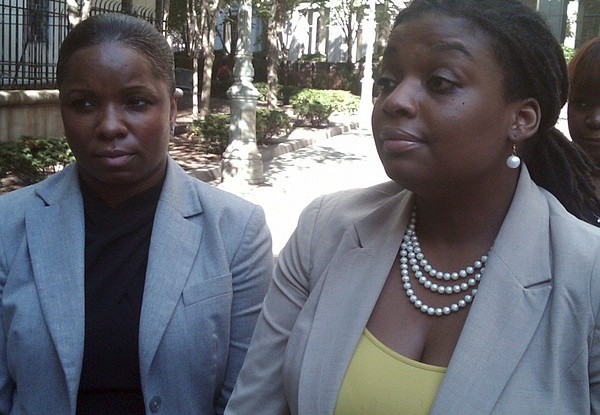 She declared: "He can't go unpunished". Rosaria Paradzai reminded her ex-lover Chaka Mukunyaidze at the Bulawayo Maintenance Court that he should be grateful that he found her "still a girl" by paying her monthly rentals.
She also accused Mukunyaidze, a kombi driver of not giving her enough attention and failing to give her sexual satisfaction during of their marriage.
Paradzai made the claims before Bulawayo magistrate Victor Mpofu where she was seeking a monthly maintenance of $100 from Mukunyaidze whom he was accusing of neglecting his three-year-old child.
"Your worship this man is irresponsible, he is neglecting his child. I am struggling to look after the child alone while he is spending his money on women. He dumped me and I don't think I will get married to another man since he is the one who broke my virginity.
As a compensation for breaking my virginity he should pay my monthly rentals for the rest of my life," she demanded.
Said the magistrate: "It is not his responsibility to pay for your rentals. His duty is only to provide for the upkeep of the child. Why do you want to punish him and when you had sex you were you enjoying too, go and get married to another man", asked the magistrate.
"To tell you the truth your worship, I never enjoyed the encounter because he forced me. This man is cruel he is supposed to pay for my rentals. When we were staying together he used to come home with $75 every week. I am surprised that he cannot afford $100 as monthly maintenance. So it means during the subsistence of our marriage he was stealing from his employer," said Paradzai.
Mukunyaidze who dismissed his ex-wife's claims stunned the court when he said he was prepared to pay $20 as monthly maintenance. The magistrate ordered him to pay $60 for the upkeep of his child. B Metro