Solomon Mujuru estate still unregistered
By Dumisani Ndlela
HARARE – The estate of the late retired army general Solomon Mujuru, a tactful ZANU-PF kingmaker who died in an inferno at his Beatrice farm, has not yet been registered with the Master of the High Court, nearly two years since his death.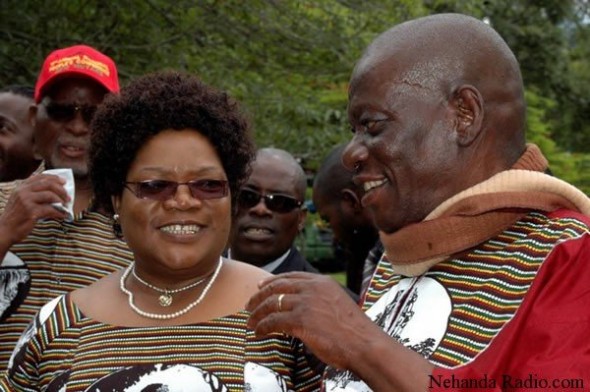 Mujuru had vast interests cutting across all sectors of Zimbabwe's economy, including mining, farming and manufacturing. His investments were both in listed and unlisted entities.
Officials at the Master of the High Court told The Financial Gazette that they had not yet registered the estate, but confirmed receiving enquiries from interested parties on the former soldier's estate.
For both creditors and debtors to settle their accounts on a deceased estate, the estate needs to be registered. Thakor Kewada, who confirmed he was the executor of the estate, said when contacted for comment: "We're working on it."
He declined to explain why it was taking too long to register the estate. When asked if this could not potentially prejudice creditors, he retorted: "Yes, there may well be debtors to the estate, and they need to pay. Remember, he also had properties and people in these properties also need to pay rentals."
He said as an executor, people with interest in the estate could approach him.
Sources within the legal fraternity said Kewada might not have been given a copy of the original will by the late Mujuru's family. Mujuru was officially married to Vice-President Joice Mujuru with whom he had four daughters, Kuzivakwashe, Nyasha, Chipo and Kumbirai.
Asked if it was true that he had not yet been given the original will to help him register and distribute the estate, Kewada simply insisted that the estate would be registered.
Apparently, registration of an estate requires an original will. In the absence of that will, it is considered intestate. If the estate is distributed intestate, the executor might be forced to nullify the process and start again if an original will emerges.
Kewada is mindful of this potential pitfall and might therefore be taking time to register the estate, according to sources within the legal fraternity.
Mujuru is understood to have had several children outside wedlock. Vice-President Mujuru confirmed this at a memorial service held for her husband a year ago.
But she indicated that all children claiming to have been sired by the late general had to go for DNA tests to verify that they were his children before staking a claim on the estate.
Mujuru, burnt beyond recognition in a fire that ravaged his farmhouse, was recognised through DNA tests taken against those of one of his daughters. The family now has DNA results against which they can verify claims from any of the late general's children born out of wedlock.
Kewada said he was aware of two children sired by general Mujuru who are based in the United Kingdom. He said these were known to Vice-President Mujuru who "looked after them well". He said their claim in the estate should have long been resolved by the family.
Apparently, the two children, Tawanda and Tsitsi, were born to Simbiso Chisirimunhu who died in the UK in June last year. Kewada agreed that children born out of wedlock would have DNA tests.
"You heard what the Vice-President said at the memorial," Kewada said.
When asked if that was still the position, he said: "That position still stands."
"What about if they have birth certificates clearly spelling out that Solomon Mujuru was the father?" this reporter asked.
"This should be corroborated by documents indicating that (the late) general Mujuru was involved in the birth registration of the children," said Kewada.
Kewada said a number of those children born out of wedlock might no longer be entitled to the late Mujuru's estate.
"I'm sure a lot of them are over the age of majority and their entitlement has come to an end. Once you reach the age of majority you're no longer entitled to maintenance," said Kewada. The Financial Gazette