By Daniel Molokele
So many times in our lives we meet people who influence us for a particular period and then afterwards somehow disappear into the distant memories of our continuing life journey.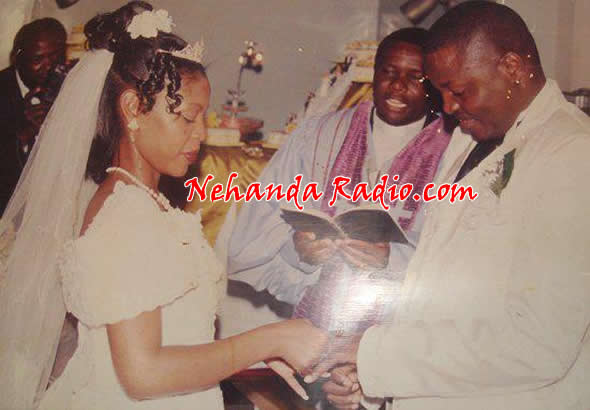 But yet at times, we also meet some people who even when they are no longer a part of our everyday lives, continue to impact us in some fascinating exceptional way.
Indeed, some may have even passed on, but the legacy they have left behind continue to inspire us as we soldier on with our own journey of life.
The late Learnmore Judah Jongwe was such a person to me.
I had the privilege of crossing paths with him for a very short period of my life. This was mainly between March 1995 and August 1999. Thereafter our paths of destiny diverged forever. However I am glad to say that during those four eventful years I was so close to him, he managed to leave an indelible mark on my life. Indeed, his legacy continues to influence me unto this day.
This week is a very special week for his legacy because Jongwe was born at this particular time of the year. He was born on 28th April 1974 at Samambwe Village in Zhombe in western Zimbabwe.
This morning while taking my shower as part of my usual preparations for my Sunday church worship experience, I suddenly found myself humming a song celebrating Jongwe's life. After humming it repeatedly, I ended up developing a systematic rhythm and some lyrics of sort.
The lyrics of the song are in my mother language Ndebele and go something like this:
Jongwe liqhawe!
Liqhawe lethu!
Sithi liqhawe!
Liqhawe lethu!
Sithi lala ngoxolo!
Qhawe lethu!
I intend to sing the new song when we commemorate and debate the Jongwe legacy during the inaugural public memorial lecture event that we will be hosting at the Holy Trinity Church at Braamfontein in Johannesburg on 27th April.
As everyone else who knows how his life tragically ended should be aware, debating and commemorating Jongwe's life and legacy is not such an easy task.
Like a typical Greek mythical hero, Jongwe's progressive contribution to humanity is ultimately overshadowed by the fact that in a feat of rage, he violently murdered his own wife Rutendo. This is something that he lived to regret and was so sorry about even to the very end of his own life.
I had the privilege of visiting him on his last day on earth at the Harare Remand Prison on 23rd October 2002.
I visited him during the afternoon visiting hour and had a lengthy sorrowful chat with him over the fence. He repeatedly told me as to how sorry he was for his own wife's death. He seemed so genuine in his regret to me. He fully accepted responsibility was totally apologetic for everything.
May I also take this opportunity to once again on Jongwe's behalf extend my deepest regret and apologies to the entire Muusha family and friends for this loss of their amazing daughter!
Last year in October I had the privilege of personally apologising to Tsitsi, who is the late Rutendo's sister about the whole tragedy. We are now on talking terms and through the memorial trust we have set up, are also actively supporting the deceased couple's daughter Tawananyasha with her primary school fees.
I also managed to speak to Tawananyasha over the phone shortly after her birthday in December last year. She is growing up well and I wish her well in her journey of life. Further, I have committed myself to be there for her and help her achieve all of her life's dreams. Jongwe was a political brother to me and as such I am so determined to be a father to Tawananyasha in all possible ways.
Added to that, last month I also had the privilege to meet the late Rutendo's younger brother Munyaradzi Muusha who lives here in Gauteng. I took the opportunity to yet again express my regret and apologies to the Muusha family on behalf of my fallen comrade.
I also was given a chance to explain the purpose and objective of the memorial trust. I am very happy to say that at the end of the meeting, I was assured by Munyaradzi of the Muusha family's support for our plans.
There is actually an on-going active engagement on this particular matter going forward between the memorial trust, the Jongwe and the Muusha families.
Ultimately, I feel that I am totally motivated by the fact that I am fully aware of the ambitions and aspirations that Jongwe harboured for both his family and his country. He was so ambitious. He was a dreamer. He was a visionary. He was a charismatic and inspirational leader.
When the tragedy end of both his and wife's lives occurred it was not just a sad loss to both the Jongwe and Muusha families. It was instead, a national disaster!
I believe that Zimbabwe not just lost a young couple full of leadership potential but it also lost a key part of its developmental potential. This was a couple that was destined for great things. This was a couple that was sure to play a crucial role in the Zimbabwean national agenda.
As such, as we strive to debate and commemorate the Jongwe legacy this week, I cannot but feel inspired to continue to invest in the couple's unfulfilled dreams for our beloved motherland. I cannot help feel that the biggest challenge of the Jongwe legacy is about making sure that their unfulfilled dreams for a peaceful, democratic and prosperous Zimbabwe are fully realised.
Indeed, I feel so obliged to continue to strategically place myself in such a way that I will play a crucial role in the building of a new Zimbabwe. A Great Zimbabwe!
Indeed, this is the great challenge lying in front of me. The battle is far from over. Aluta continua!