MDC-T aspiring councillor for Ward 10 in Duku village, Kingston Nyamayaro, was dismissed from his post as a security guard after a senior Central Intelligence Organisation officer pressurized the management.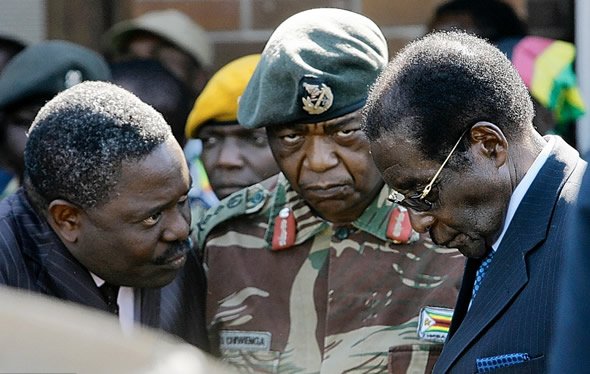 The CIO agent, Agatha Mudzinganyama, allegedly ordered the heads of Fortified Security to fire Nyamayaro and threatened to terminate the company's contract if they did not carry out her wishes.
Nyamayaro had been employed by Fortified Security for five years and it is assumed that his interest in contesting for the post of councillor in the upcoming elections triggered his expulsion. MDC-T Provincial Secretary for Mashonaland East, Graham Nyahada, confirmed the development.
"Kingston's expulsion came after Mudzinganyama confronted the management on why they were keeping Nyamayaro. She reportedly told them that Nyamayaro should go and seek employment at Harvest House," said Nyahada.
He said that after Mudzinganyama's meeting with Fortified Security's management, Nyamayaro was summoned to a hearing where he was dismissed. When contacted for comment, Mudzinganyama said Nyamayaro's case was now "water under the bridge".
"Even if you write that in The Zimbabwean, nothing is going to change. Actually, you will be marketing me and I will be promoted," she said. The Zimbabwean