By Brighton Musonza
The Minister of Youth Development, Indigenisation and Empowerment Saviour Kasukuwere must now start to take responsibility like Arsenal football club Manager Arsene Wenger; accepting adulation in triumph and take the hit for catastrophic results.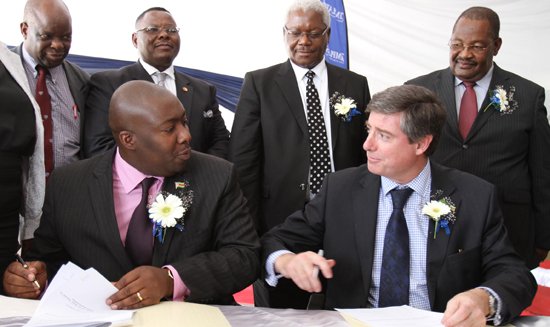 In the wake of reports that the Minister is pressing for stringent investment conditions for the Global retail food outlet KFC that it makes it meets conditions that they'd not import chickens for raw materials, this is turning out to be self defeating radical nationalism gone sterile.
This is populist grandstanding at it best. In that respect, the Minister must accept responsibility for the de-industrialisation currently going on in Zimbabwe and turning Zimbabwe into South Africa's giant retail supermarket.
Kasukuwere's reasoning comes from the flawed Zanu PF line that locally supplied chickens will help local farmers. Too, simplistic and naive, it sounds, because there are variables embedded in every investment risk assessment for a big brand like KFC.
For example, an outbreak in poultry diseases in Zimbabwe, or a struggling local supply chain should not stop the company from functioning. What Kasukuwere is not looking at is the sum total benefits of such an investment by KFC.
Most important of all are the jobs and from it the income tax paid by employees, then there is tourism, and KFC presence spruces up shopping Malls and some dilapidated street corners, they pay taxes and local council rates and other utility bills.
Their presence is an attractive preposition for other Global brands factoring-in on their investment risk assessment. What Kasukuwere must know is that local farmers are protected by conventional trade tariff quotas and not by populist Ministerial decrees.
It'd be better and smarter for allowing the retail giant come in first, set-up stalls and then fine-tune the conditions. Not this sort of school playground bullying. It does not help anyone. President Mugabe and the First Lady have broken into the diary industry even in the presence of DMB and Nestle albeit with their long standing economies of scale.
Zimbabwean chicken farmers will eventually make the grade and break into the supply chain and KFC will adjust to the cheaper local supply. Its not rocket science! Simple economic and business decisions. By keeping KFC away, the Minister is effectively restricting Zimbabwean farmers to selling their poultry at Mbare Musika and to neighbours on Christmas Day.
Kasukuwere must know that empowerment and indigenisation must NOT undermine the ideal national desire to get as many people back to work. The census says we're now 13 million people; and so we're not all gonna be owners of a local business joint. If you look at China's growth phenomenal pattern, it was propped-up by Globalisation and foreign direct investment which flowed-in in search of what was then tagged as "emerging markets".
That's why in Beijing's Da Zha Lan, Silver Street, the oldest and most famous commercial streets, and the financial streets in the Fuxingmen and Fuchengmen area, there are all top Global brands from McDonalds, Nike, KFC, TESCO, etc. Apple has gone in there and set-up a base for the production of its iPhone but in the end China has come-up with its own Smartphone.
That's how China came about in possession of US$4 Trillion in US Bonds in its currency reserves. Its time also, for the opposition parties or rather coalition partners to put up a formidable combative challenge on the Minister on daily basis and not let him get away with this destructive grandstanding.