Prime Minister Morgan Tsvangirai proceeded to marry his fiancée Elizabeth Macheka under customary law a day after a Magistrates Court cancelled his marriage licence, issued (27 August 2012) under Chapter 37, (now 5:11) of the Marriages Act.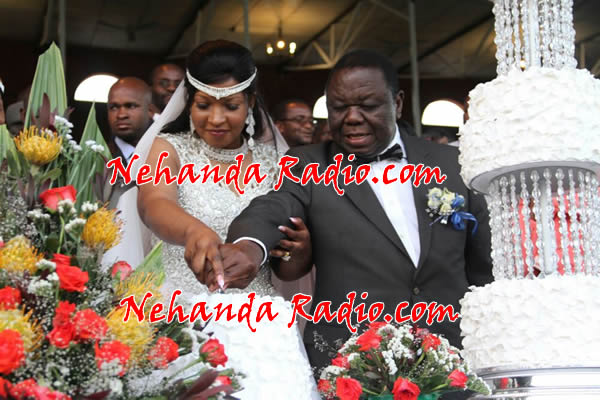 Meantime Tsvangirai and Macheka looked unfazed at a private ceremony at the Rain Tree Lodge in Umwinsidale, Harare before the couple proceeded to join thousands of supporters gathered at the Glamis Arena in the capital. BELOW ARE THE PICTURES AS THEY COME.
The PM will next week finalize his divorce under customary law to objecting former lover Locardia Karimatsenga by paying her a token US$1 in 'guporo'.
Please check back later for more pictures as we will be uploading more.