Zimbo jailed for credit card fraud in the UK
A luxury hotel's telephone line was diverted to a Zimbabwean conman's mobile phone where customers' credit card details were taken.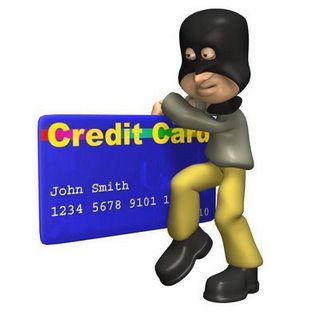 As Hove was jailed for three years at St Albans crown court, Judge Stephen Gullick said he hoped BT would put in steps to prevent the fraud happening again. Prosecutor Geoffrey Porter said Hove was a passenger in a car which was stopped by police on Luton Road, Harpenden, on February 13.
Hove's bag was searched and credit card details were found for three people called Haydock, Fell and Ellis who had contacted the hotel.
"Phone calls to the hotel had been diverted to a mobile phone. People who had contacted the hotel to make purchases had their calls intercepted by a person purporting to be an employee at the hotel.
"Mr Fell had ordered champagne and roses and had given his credit card details. Mrs Haydock had made a booking at the hotel," said the prosecutor.
The details had been taken by a man with an Irish accent and were written down by Hove. They had not been used subsequently, the court heard. Two bank cards belonging to people called Walsh and Hicks were also found in Hove's bag.
Hove, 27, of Oakgrove Place, East Hunsbury, Northampton pleaded guilty to possessing articles for use in fraud and dishonestly making false representations. He had previous convictions for fraud and handling stolen goods.
Steven Garrett, defending, said: "Somebody had telephoned BT claiming to be from the hotel and asking for the calls to be temporarily diverted to his phone. The defendant accepts an Irish male received the calls and he noted down the account details."
He said Hove has been in the UK since 2002, when he was 17, and is a failed asylum seeker. He has temporary rights to stay in the UK while he makes a fresh application. He said he had no rights to benefits and cannot secure a job.
Jailing him the judge said: "The information you obtained was not used, but this was an extremely serious and sophisticated means of obtaining bank and credit card information from individuals.
"One hopes BT would put in place procedures to prevent this happening again. It was an extremely serious attack in which the bank and credit card details of third parties were obtained by people purporting to work for a luxury hotel.
"As soon as it is known that behaviour of this sort is not acceptable the better." Northampton Chronicle