By Tafadzwa Zimoyo
A high-octane gig is scheduled for tomorrow in the Harare Gardens featuring Jamaican reggae/dancehall artiste Agent Sasco. Sasco, popularly known as Assassin, will headline the weekend's gig, in which he will share the stage with local reggae artistes among them Guspy Warrior, Sniper Storm, Dadza D, Ricky Fire and Lady Squanda.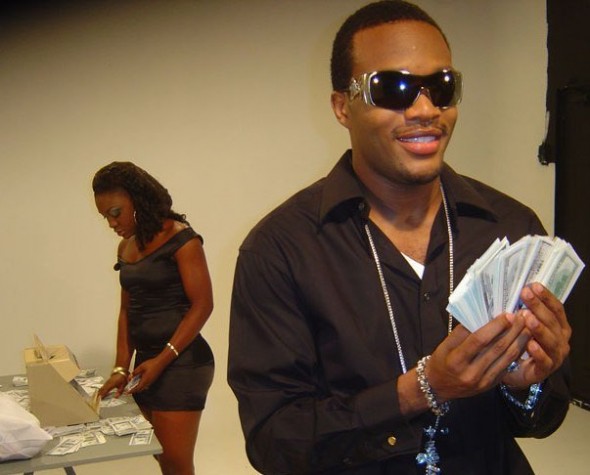 Speaking at a Press conference held at Star FM studios on Wednesday, Assassin said he was delighted to be in Zimbabwe. "I am happy to be in the country and I promise to deliver an unforgettable performance," he said.
Assassin, who had one-on-one session with fans at Ximex Mall, said Zimbabwe was a blessed country with cheerful people. "Zimbabwe is just similar to my home country Jamaica, the fans, the commuter omnibuses and the dressing. I am glad dancehall music is spreading like fire here," he said.
Assassin toured Lion and Cheetah Park where he marvelled at some of the animals. "I heard that Zimbabwe is very cold, so I was expecting freezing temperatures but I can say the weather is fine and warm. Show promoter Clint Robinson of C & A Entertainment said all the artistes were raring to go.
"I can say everything is going according to plan. The artistes are geared for the show," he said. He, however, said there will be no live band at the show.
"Artistes will use backtracks. As per our tradition, we introduce new artistes every time we bring a foreign artiste and this time we will have Ricky Fire, the popular reggae-dancehall artiste from Chitungwiza," he said.
Robinson said the show was a platform for new artistes to shine and prove their mettle. Assassin is well known for his hoarse voice and lyrical creativity.
He started his music career in the mid 1990s and was encouraged to turn it into a career by Spragga Benz. Some of his popular singles include "Nothing At All" and "Talk How Wi Feel". He has been steadily climbing the musical ladder to become one of the best dancehall artistes in Jamaica.