By Lance Guma
A member of the Central Intelligence Organisation implicated in the gruesome murder of two MDC activists 12 years ago has still not been prosecuted despite a High Court judge having recommended he be brought to book.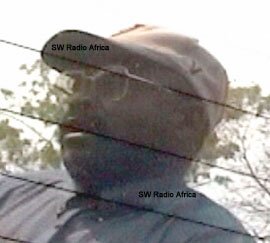 Joseph Mwale and his fellow accomplice, war vet Kainos 'Kitsiyatota' Zimunya, were identified as having petrol bombed a vehicle driven by Tichaona Chiminya and Talent Mabika. Both activists were campaigning in Buhera for MDC president Morgan Tsvangirai in the run up to parliamentary elections in 2000.
According to witness testimonies a convoy of two MDC vehicles was stopped by a mob of ZANU PF militants. Two men armed with AK47 rifles and others bearing iron bars emerged from the ZANU PF car. Mwale and Zimunya started to attack the MDC vehicle with iron bars forcing the MDC youths at the back of the truck to flee. Chiminya and Ms Mabika were trapped in one of the vehicles.
Sanderson Makombe who survived the ambush told SW Radio Africa that he escaped into the bush and watched as Mwale and Zimunya threw petrol into the car and set it alight. Vastly outnumbered and faced with thugs armed with AK47's he watched helplessly as his colleagues Mabika and Chiminya got out of the car and ran 'across the fields burning like balls of flames.'
When the mob left Makombe ran to Chiminya who was already dead, but Mabika was still alive and shouting out the names of her attackers. She was to die later in hospital. Makombe said there was a police vehicle "parked a few metres down the road and they actually witnessed everything that was happening."
Makombe said the police came to where they were and instructed them to put the bodies in the back of the truck. "So the task was for us to lift our colleagues, you know, with our own bare hands, they were still burning, you know. Talent was still screaming, she was not dead yet, she had been badly burnt."
In 2006 SW Radio Africa reported how police were too scared to enforce a written order from the Attorney General's office to arrest Mwale. Then High Court Judge James Devitte ordered Mwale be brought to trial for the murders. Efforts by former Manicaland prosecutor Levison Chikafu, to bring Mwale to justice, were also frustrated.
In September 2006 Chikafu wrote to the then police chief in Manicaland Province saying: "The accused faces a charge of murder which was committed in the year 2000. The docket was referred to your office with instructions that you arrest Joseph Mwale and bring him for initial remand."
The docket disappeared from the police station and Chikafu was himself arrested on charges of 'corruption and soliciting bribes from suspects'.
Instead of Mwale being brought to justice he was promoted within the CIO and enjoys high level protection from the Mugabe regime.
Reports at the time suggested he was put in charge of the President's Office for Manicaland Province and lavished with several posh cars for his use. That promotion came to the fore when Prime Minister Morgan Tsvangirai recently toured the diamond fields in Marange. SW Radio Africa reported how Mwale was part of the security entourage during the tour last Thursday.
On Thursday SW Radio Africa spoke to Adella Chiminya, who is Tichaona Chiminya's widow and she spoke of her horror at reading our story on Mwale being in Marange during the PM's tour.
Adella said it was clear 'provocation' from ZANU PF and an attempt to show that 'nothing will happen to Mwale'. She however said: 'I am now a Christian and vengeance belongs to God. He (Mwale) will get his just desserts one day."
Meanwhile an official in the PM's office has told SW Radio Africa they were not aware Mwale was part of the security entourage during the tour. "It was pointed out to us at the end of the tour that Mwale was there and we got our guys to take pictures of him."
Not many pictures of Mwale exist, except for a grainy black and white one we have been using on our website. SW Radio Africa