By Moses Matenga
HARARE- Chiyedza Makamba, daughter to the late General Solomon Mujuru's close lieutenant, exiled businessman James Makamba, died in a horrific car crash on Monday night after her Toyota Rav 4 collided head-on with a commuter omnibus along the Harare-Mutoko Road.
Chiyedza (33) was driving home alone around 9pm when the accident, which left several passengers on the commuter omnibus injured, occurred. Police confirmed the fatal crash, but failed to give further details.
"The accident occurred along the Harare-Mutoko road," said Police National Traffic spokesperson Inspector Tigere Chigome. Family spokesperson Zororo Makamba, brother to the late Chiyedza, said his sister died instantly.
"She died on the spot after the accident on her way back home," he said. "She collided with a commuter omnibus. It is a sad loss for the family. Chiyedza went to Chisipite Senior School before proceeding to the United Kingdom for her secondary education.
She worked at Goldman Sachs before transferring to South Africa where she was employed by Standard Bank.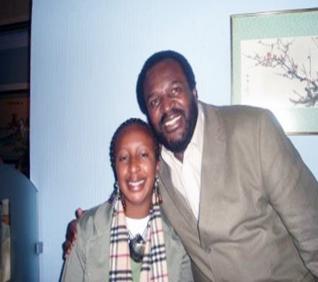 Mourners are gathered at Blue Ridge Farm, 29km out of Harare, along Mutoko Road. Chiyedza will be buried today at the farm in the absence of her exiled father, who skipped the country in 2005 following charges of externalising foreign currency.
Makamba is a former Zanu PF Central Committee member and Mount Darwin MP, who won the party primaries to contest the Harare mayoral elections under the Zanu PF banner, but President Robert prevailed after querying his educational record.
When arrested, Makamba — the embattled chairman of Zimbabwe's second largest mobile phone service provider who now resides in South Africa — spent six months in remand prison before the court granted him bail after which he skipped the country.
The businessman was linked to a faction within the former ruling party headed by the late Mujuru, who died in a yet-to-be-explained inferno at his farm in Beatrice in August. During Makamba's trial, Mujuru frequented the court hearings.
Yesterday Mashonaland East Zanu PF chairman Ray Kaukonde, Youth Development minister Saviour Kasukuwere, Transport minister Nicholas Goche and Zanu PF MP for Uzumba Simbaneuta Mudarikwa were among the mourners gathered at Makamba's farm.
Kaukonde said: "It is a sad loss in the province. We pray for the Makamba family to have strength at this point so that we continue to work together. We are together in mourning with the family at this sad moment."
Makamba, a former Rhodesian Broadcasting Corporation disc jockey, surrendered himself to the police in 2004 after police had intensified their hunt for him. NewsDay