This is the alleged picture of assassinated terror mastermind Osama bin Laden. On Monday AFP reported that the White House was undecided on whether to release photographs of bin Laden's corpse to prove he was truly dead.
So far this is the picture doing the rounds on the internet.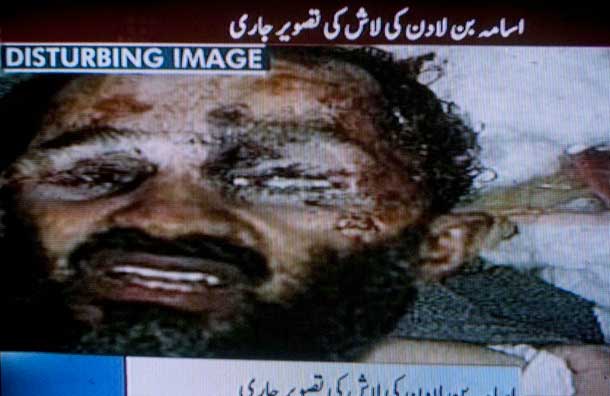 "We are going to do everything we can to make sure that nobody has any basis to try to deny that we got Osama bin Laden," President Barack Obama's gruff anti-terror adviser, John Brennan, told reporters.
"And so, therefore, the releasing of information, and whether that includes photographs — this is something to be determined," said Brennan, who hunted the Al-Qaeda mastermind for 15 years.