Court again postpones sentencing Mnangagwa's niece Henrietta Rushwaya
The Anti-Corruption Court on Friday postponed for the second time in as many days, sentencing of Henrietta Rushwaya who was convicted of attempting to smuggle six kilogrammes of gold worth US$330 000 out of the country three years ago.
Justice Pisirayi Kwenda postponed Rushwaya's sentencing to next Tuesday to allow the State and her defence counsel, both of whom had made written submissions to the court in mitigation and aggravation ahead of sentencing to address the court in line with new sentencing guidelines.
The guidelines demand that the victim, in this case the Ministry of Economic Development and Investment Promotion through the Zimbabwe Revenue Authority (ZIMRA) gives evidence on the harm the crime caused to the country.
The previous day, Justice Benjamin Chikowero had postponed sentencing in another high-profile corruption case involving former Finance and Economic Development deputy minister, Terence Mukupe and three accomplices involving the illegal importation of nearly 139 000 litres of fuel without paying duty to next Thursday.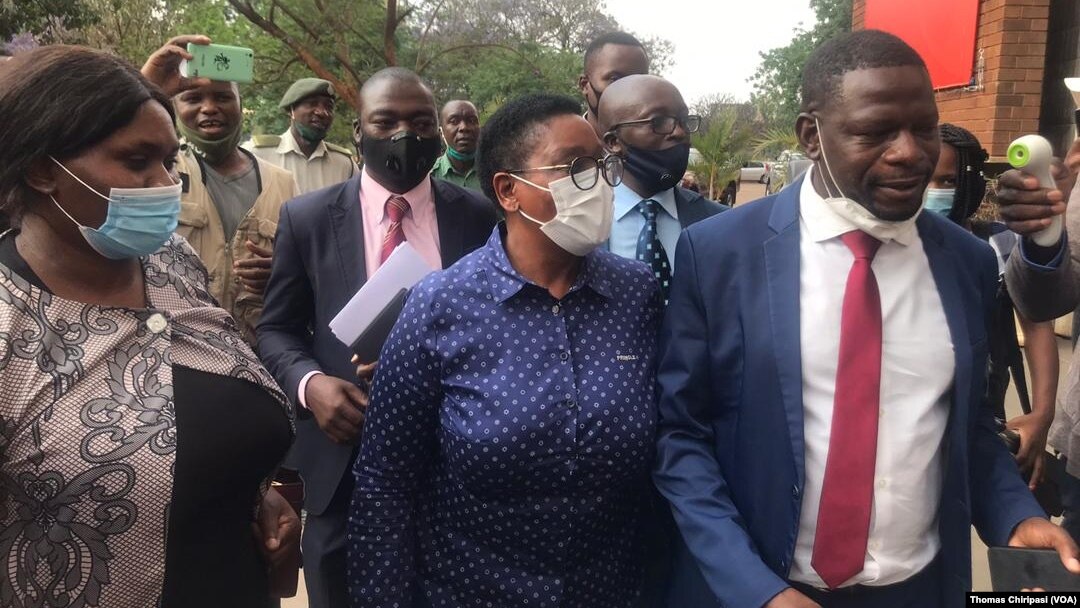 Justice Kwenda said sentence might not happen on Tuesday but the matter would certainly be finalised during the week.
Clad in a light cardigan top with sky blue and white diamond boxes and light sky-blue trousers, Rushwaya looked jovial and chatted with the Zimbabwe Prisons and Correctional Services lady officers that brought her to the dock.
She was allowed a brief moment to go into the public gallery to greet and talk to her friends and relatives that packed the small court room, and she assured them that she was in good health.
"Handiti munozviona kuti ndiri right," she said as she smiled and retreated back into the dock.
The two cases are about to be finalised at a time when the National Prosecuting Authority seem to have upped the tempo to clear corruption cases involving high profile personalities following the appointment of former Zimbabwe Anti-Corruption Commission (ZAAC) chairperson, Justice Loice Matanda-Moyo as the new NPA head.
The NPA's failure to clear these high-profile corruption cases had courted the ire of the public that believed the arrests were part of what has been popularly known as "catch and release" syndrome meant to hoodwink them into believing that action was being taken on corruption involving high profile personalities when they, in fact, were allowed to ease back into society without even a rebuke.
Rushwaya was convicted of attempting to smuggle gold to Dubai through the VIP lounge at the Robert Gabriel Mugabe International Airport on October 26, 2020. The gold weighed six kilogramme and was valued at US$330 000. New Ziana