The humiliation of Jah Prayzah shows Zanu PF's low regard for musicians
As he sang his popular track Chiremerera, Jah Prayzah must have thought, he was once again providing the soundtrack to yet another episode in Zimbabwe's unfolding political history.
He was back where he was in November 2017, when he sang Kutonga Kwaro, a song that some said had prophesied the rise of President Emmerson Mnangagwa to power.
Like he was in 2017, the musician was once again clad in military fatigues, signifying to his critics his close links to a regime that some say is heavily backed by the country's uniformed forces.
Chiremerera, a song which speaks of one who is destined for the throne, was thus meant to be 2023's Kutonga Kwaro, never mind the fact that the man that was being sworn in was reassuming power under controversial circumstances after yet another disputed election.
But as the MC shouted "Jah Prayzah, chimira, zvakwana," in the middle of another electrifying performance, it was clear that things had changed.
For one, thing, outside of the National Sports Stadium, where thousands had been bussed in for the celebrations, would be hard pressed to find any jubilation at the prospect of Mnangagwa remaining in charge of the country's affairs for a further five years.
The hope and goodwill of 2018 is now almost entirely gone, as the people of Zimbabwe try once again to come to terms with another sham election and an economy that just will not be rigged.
Jah Prayzah did not leave the stage with the adulation he got in 2017, but egg on his face as Zimbabweans on social media rejoiced at his misfortune.
It certainly did not help that the musician is now seen a praise singer for what is perceived to be a corrupt leader and the regime that he leads.
What was not changed however, is the lowly regard with which Zanu PF seems to hold artistes around the country.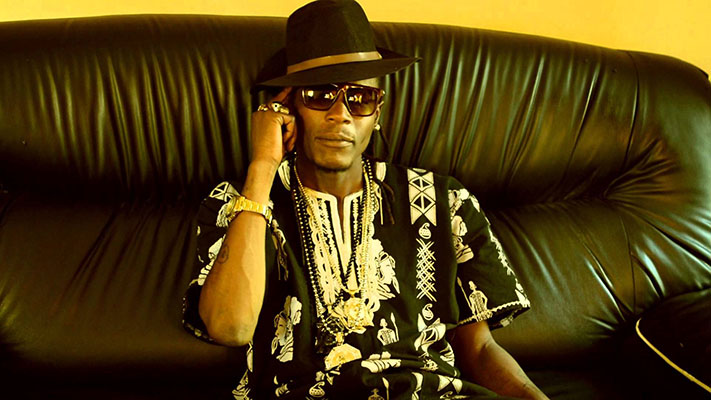 The incident on Monday, had strong echoes of the humiliation of Soul Jah Love in 2017 in Mutare at the hands of youth league official Innocent Hamandishe.
As he tried to piece together a performance during a rally for the late President Robert Mugabe, Hamandishe could be heard saying, "Makuda kutiudzira kuti Soul Jah Love zvine basa rei, cutter-yi zvamuri kuita kumberi uko . . . iwe Soul Jah Love ita discipline dzokera ugare kumashure uko . . . chii chaunoda kuti itira ipapapo . . . wakufarisa."
It was a stunning rebuke, which strangely mirrored the way that Jah Prayzah was treated at an inauguration ceremony attended by several dignitaries from around the world.
While for some, it was just another joke in an electoral process that devolved into a circus as it unfolded, for others it was an indication of just how lowly artistes are viewed by those in power.
When it comes down to it, while they might be lauded, artistes are seen as insignificant players that are just there to entertain the restless masses in between the moments that are regarded as the serious business of the day.
It does not matter if one is Jah Prayzah or Soul Jah Love. Musicians are meant to be swatted away like flies when their "noise" becomes a distraction.
This may be perhaps why those that organise the events never seem to bother appointing competent MCs that know how to deal with and handle artistes.
Instead, they get heavy-handed party apparatchiks that downplay their contributions with contempt when they feel like they are now infringing with the political programme.
Just as Soul Jah Love bounced back with the song, Zvinhu, Jah Prayzah has also made lemonade out of lemons, debuting a line of Hallo Hallo t-shirt that are meant to downplay his humiliation.
However, much like the country's election, that incident has left a bitter taste in the mouth, as it laid bare how lowly artistes are regarded by a regime that often relies on them to entertain its bussed crowds.