Govt priorities questioned following purchase of 18 helicopters from Russia
The priorities of President Emmerson Mnangagwa's regime have been questioned following its controversial decision to purchase 32 helicopters for ambulance, disaster management, policing and wildlife protection duties.
Zimbabwe on Thursday took delivery of an initial 18 brand new helicopters from Russia.
The plan, according to the government, is to make sure that before the end of next year, the country would have received at least 32 helicopters from the Russian State Corporation (Rostec) under a public-private sector partnership agreement.
Commentators and observers have, however, asked why they had prioritised buying helicopters when hospitals and clinics do not have medication.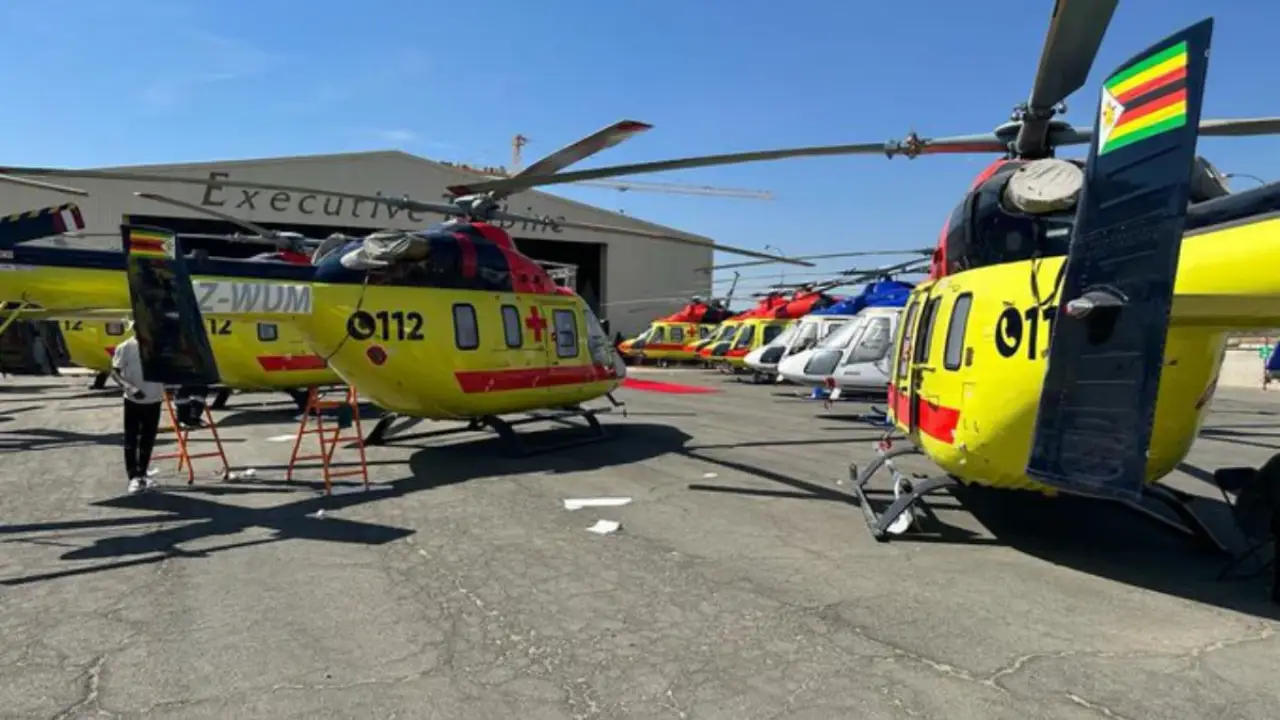 Investigative journalist Hopewell Chin'ono said the country needed hospital equipment not helicopters.
"Zimbabwe doesn't need helicopters, it needs working radiotherapy machines, it needs working MRI machines, it needs working X-Ray machines, it needs maternity theaters, it needs medicines in hospitals. Stop stealing public funds and attempting to sell a stupid idea," he said.
Political analyst Kundai Jirira said the decision was tantamount to misappropriation of funds.
"Rural clinics do not have ambulances with only one ambulance to be found at district in most cases such an ambulance is expected to service a constituency of 28 000 villagers. The situation in urban areas also mirrors of the rural areas but Government is hereby acquiring ambulance helicopters worth more than US$320 million.
"l think it is misappropriation of funds when our hospitals have shortages or do not have medical utensils such as gloves, bandages, paracetamol, needles. Each helicopter could have bought 10 high quality ambulances more so all this money could have been used to complete or build our District hospitals.
"The current government casually threatens doctors and nurses when they ask for improved working conditions and services but our hospitals need immediate attention and high quality affordable health care is the right of every Zimbabwe," she said.
Another analyst who preferred to be anonymous, however, supported the idea saying the surge in number of accidents equally required air ambulances.
"I think the purchasing of 18 helicopters is not a problem because Zimbabwe needs emergency hospital services," he said.
"Looking at the rate at which accidents are happening, it takes time for the victims to be taken to hospital. Some of them die along the way. Some of them die waiting for ambulances. So, it's a welcome move as far as health is concerned."
The analyst, however, questioned how the police are going to use these helicopters especially during the election period.
"But our worry is how the police will use them particularly during this time where we are preparing for elections. There are fears that the police may use these machines to descend on those that have dissenting voices against the government. That is one of our worries. Then we also want to know the contract.
"How much were they purchased? Because we know that there has been a lot of corruption around procurement in government. Government is very corrupt when it comes to procurement.
"So, we are not very sure how much they were bought and at what price. This has not been clear, only the celebration that we now have helicopters for health emergencies," he said.