Seh Calaz says Passion Java would pay them USD$3 to be mentioned
Zimdancehall singer Seh Calaz continues his onslaught on Prophet Passion Java, telling the Power FM Champions League breakfast show that the US based preacher was desperate for fame in the past when he was penniless and would give them USD$3 and prayers to be mentioned in songs.
The Mabhanditi leader is doing the most to make sure he paralyzes his newly found enemy in Passion Java.
As if claiming that the flamboyant prophet Passion Java uses black magic to make his money was not enough, Seh Calaz went on Power FM to dish out more dirt on Java.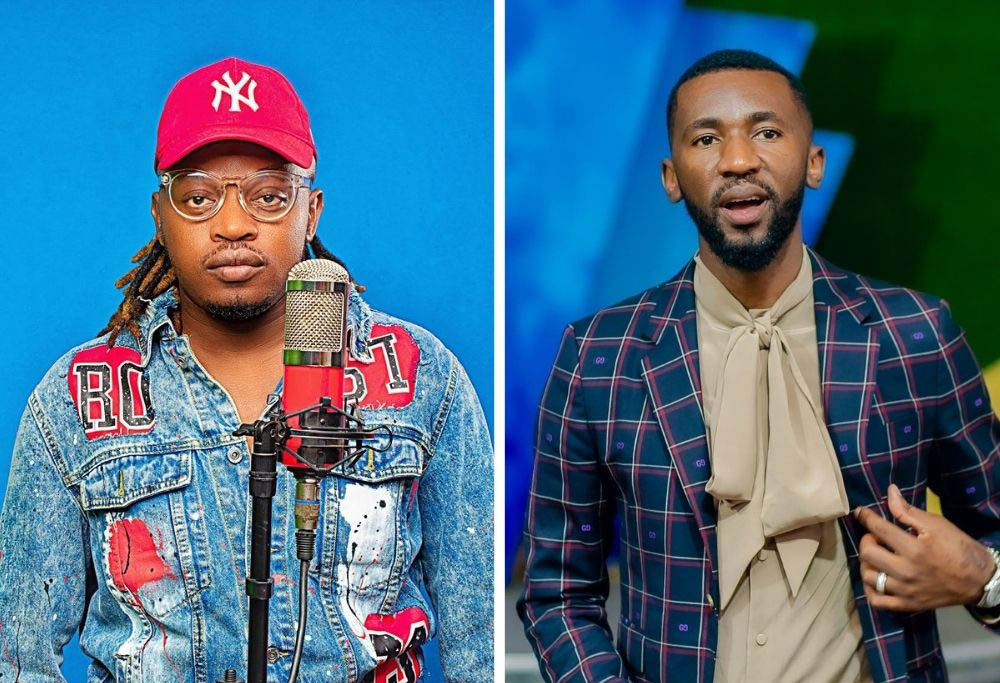 Calaz was speaking during the Power FM Champions League breakfast show with Tinashe Chikuse and Phathisani Sibanda.
He was asked how he and Java got to know each other, Calaz said it was through music and shows.
"Ndakazivana naye achida kuimbwa ndopandaka zivana naye otherwise andina hukama naye. Pasina team dai ndisingamuzive."
He said that Java would pay them just to be mentioned in songs.
"Aitowuya achiti 'vakomana ndine mari yakati ndiitisewo mbiri' nesu ndongo recorder tongoti 'big up mdara Passion' waiona," said Calaz.
He continued, "Madays iwawo anga asina mari first song yandakamuitira na Shinso akatipa $3 akatoto vakomana regai ndikunamatirei.
"Passion idzungu zvaro asi kwatakamuzivira anga atori down achino torwa nemota ra Carlos Green achiwuyiwa naye ku studio."
The "Asvotwa" crooner said he worked with him out of pity because Java wanted his church to grow. He adds that ShinsoMan can confirm what he was saying.
"Passion takatoita zvekumunzwira tsitsi unoona chero ukabvundza Shinso anokuudza. Ayisvika achiti anoda church rake rikure," he said.
Java and Calaz have been engaged in a war of words since last week after the latter released his third album this year and Java mocked him saying it's a sign 'yekupera.'
Calaz went as far as threatening Java and accusing him of using black magic to make his money. Nehanda Radio