By Walter Nyamukondiwa
The Zambezi Trader, one of Zimbabwe's biggest luxury houseboats, which went under the hammer recently has found a new home at the Zambezi Cruise and Safaris.
Tourism players in the country feared that it could end up being sold to investors across the Zambezi in Zambia bringing direct competition.
In a notice on their social media handle, Zambezi Cruise and Safaris confirmed the development saying it comes to boost the organisation's fleet.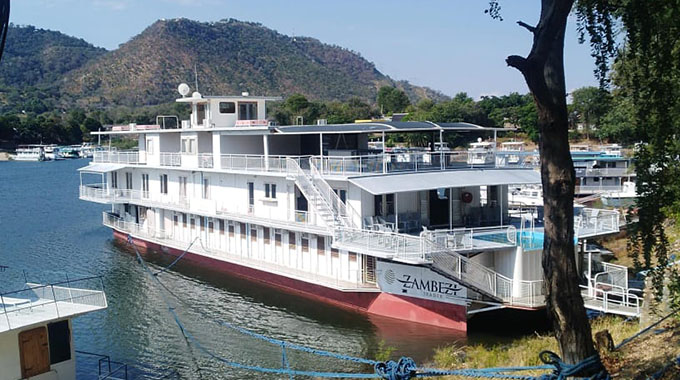 "The largest luxury houseboat on Lake Kariba, the Zambezi Trader joins Zambezi Cruise and Safaris' ever-expanding fleet," said the company.
"There are 23 air-conditioned cabins spread over the Zambezi Trader's 3 Decks accommodating comfortably 50 pax (people)."
It costs around $2000 to hire the boat per night.
The houseboat business is gaining traction as local people explore weekend getaways in the lake and the idea of a floating hotel. The Herald