WorldRemit renews sponsorship of ZimAchievers UK and Canada editions
Online money transfer company WorldRemit has renewed its sponsorship of the Zimbabwe Achievers Awards (Z.A.A) UK and Canada editions for the fifth year running, following a successful partnership for the ZAA South Africa edition in April.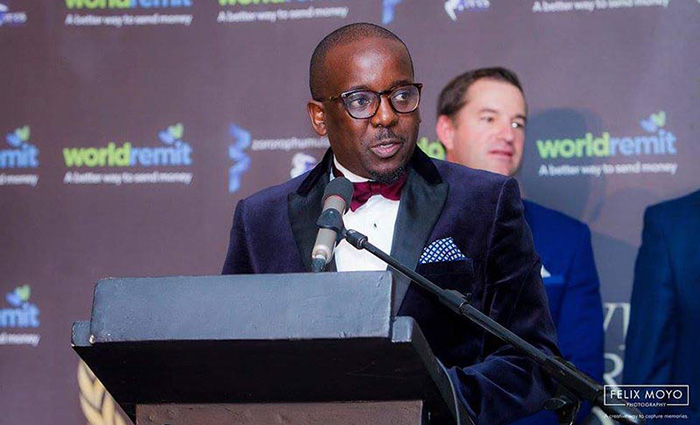 ZAA highlights the successes and achievements of Zimbabweans and brings together business leaders and innovators from all sectors to celebrate, empower and network.
Using the WorldRemit app or website, the Zimbabwean diaspora living in over 50 countries, including the UK and Canada, can send money home in just a few taps from their smartphones.
The company offers a variety of convenient ways to receive money in Zimbabwe, including cash pickup in USD at over 250 locations across the country – the widest network of any other international remittance service.
To celebrate its renewed partnership with ZAA, WorldRemit is offering new customers sending money from the UK or Canada to Zimbabwe zero fees on their first transfer if they use the code ZAAPROMO when making payment.
ZAA International Founder and Chairman, Conrad Mwanza said: "We are glad to announce a new partnership with WorldRemit for the UK and Canada editions and look forward to making these events even more successful than previous years.
"WorldRemit is a globally recognised brand that makes life easier for the Zimbabwean diaspora who send many home to support their families and communities.
"We are delighted to continue our work with the company to celebrate the outstanding achievements of the diaspora in the UK and Canada."
Nominees and tickets – UK edition
The UK edition is the flagship event in the ZimAchievers Awards series. The 2019 ceremony will be held on Saturday 25th May at the Millennium Gloucester hotel in London and marks the awards' ninth anniversary. The event will be hosted by Mako Ndlovu with explosive musical performances by the Noisettes frontwoman, Shingai.
Read about this year's nominees here. Voting is now closed.
A limited number of tickets are still available here.
Nominees and tickets – Canada edition
The Canada edition of the ZAAs will be held on Saturday 29th June at the Radisson Hotel in Edmonton. Voting for this year's nominees will open on 5th June 2019.
To vote and buy your ticket, click here.