By Blessing Masakadza
Music enthusiast and church leader Tapiwa Freddy (pictured) says while he may be making a name for himself through spiritual means, he has a musical calling.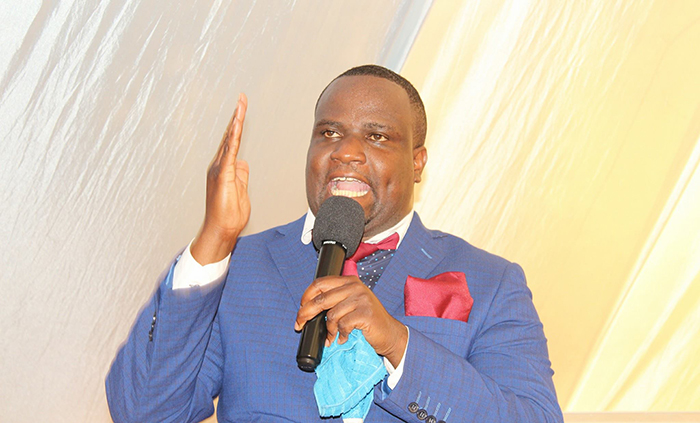 The preacher showed his congregants his other side on Friday by joining gospel singer Mathias Mhere on stage in Bulawayo during a crusade.
The year opened with the Goodness and Mercy Ministries' leader dropping a video Tinopembera which featured Baba Harare and Bethan Pasinawako which has attracted close to 60 000 views on YouTube.
While others thought he was just a recording artiste, on Friday he showed that he is also a performing artiste, who can sing and dance. Videos of the preacher on stage have since gone viral on different social networks.
Speaking to the Daily News, gospel musician Mhere said he was equally shocked seeing that Freddy can sing and dance.
"People may know him as a prophet but he is an accomplished artiste. He joined us on stage for song and dance much to the pleasure of many. We are happy that he understands the arts and offers his church venue to different artistes to showcase their talents," he said.
His support for the arts extends to him offering his Glen View 8 base to a number of musicians to showcase their careers during church services.
The video with Baba Harare is taken off his 2016 album 100 Percent Prophetic.
"We were in Bulawayo for the Spiritual Spectacles Night and we had Mhere as our guest performer. I just thought I should show people that I can also perform. Many just know the music and I had to show them that I can sing and dance," he said.
"Tinopembera is a song taken from the album 100 Percent Prophetic. The video portrays a wedding celebration laced with humour, with Bethany Pasinawako Ngolomi and Baba Harare playing the bride and the groom," he added. DailyNews