By Jensen Stephen | Nehanda Radio |
Zimbabwe's opposition Movement for Democratic Change (MDC) President Nelson Chamisa has taken a dig at his counterpart President Emmerson Mnangagwa charging that Robert Mugabe's successor must not have left the country in the midst of Cyclone Idai a couple of days ago.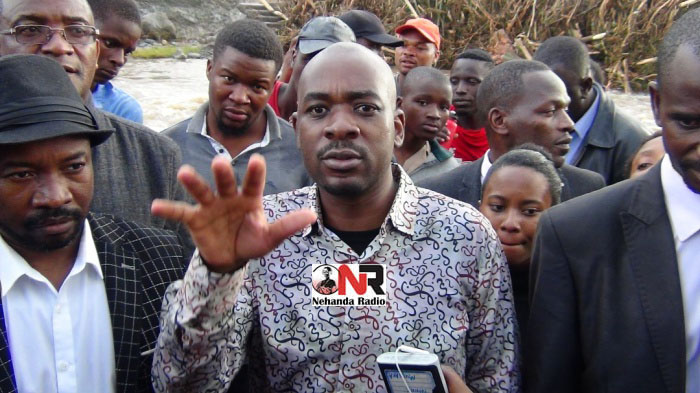 This follows Mnangagwa's departure to the United Arab Emirates (UAE) on the night Cyclone Idai hit the country having torn neighbouring Mozambique apart a few days before.
Speaking to Nehanda TV after touring the ravaged areas and having interfaced with some victims, Chamisa fired shots at Mnangagwa's Arab world trip calling it "unnecessary" and a misplaced priority.
"I think he is getting it the wrong way. When we have such a crisis of this magnitude you can't afford to travel. Even if it is a short stay or a short visit it was not necessary. It was ill advised.
"He was not supposed to travel in the first place as a demonstration of seriousness. He was supposed to be here, supervising, being on the ground seeing the situation how it must be sorted.
"He was supposed to be here providing leadership, inspiration, support, and the direction to the ordinary people," Chamisa said.
Chamisa who is the country's best award winning minister of the year 2011 during the Government of National Unity (GNU) added that the kind of crisis Cyclone Idai has left in the country requires a collective responsibility that cuts across political lines.
"This is not partisan. It's not about politics. It's about our country. We should be able to rise above partisan politics and look at this disaster as a national challenge and it must be looked at from a national perspective," he said.
Chamisa expressed gratitude to the people of Zimbabwe locally and abroad who have risen above political party lines to solicit for donations to assist the victims of the Cyclone Idai in Manicaland.
Musicians, churches, diplomats and various organisations and individuals have heeded the call to the support Cyclone Idai victims in Manicaland with the government saying it will keep a close eye on donations to make sure that they reach to the affected families and individuals.
President Mnangagwa who landed yesterday in the country from the United Arab Emirates expressed his grief on the disaster that claimed at least 100 lives so far with over 200 still missing.
Human rights activists have been lashing at the government for its failure to react when news of the deadly cyclone were reported a couple of weeks ago.
Chamisa meanwhile implored the government to pace up rescuing efforts as the situation deteriorates by the day with the bodies of the deceased reported to be going bad before burial.