By Shamiso Dzingire
Export retention thresholds imposed by government on the productive sectors are a temporary measure meant to create confidence in the market, Reserve Bank of Zimbabwe governor John Mangudya has said.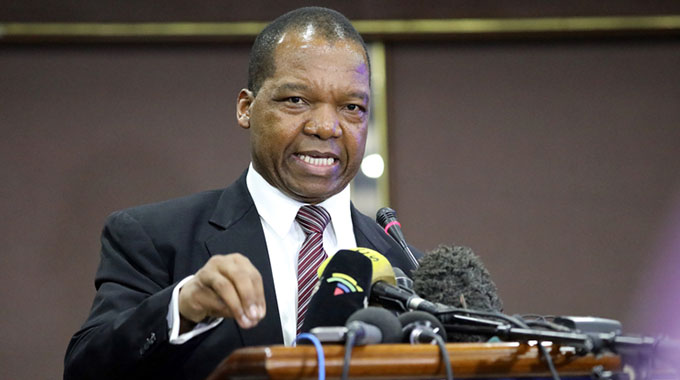 In the monetary policy presented last month, Mangudya said the export retention thresholds are meant to allow exporters to benefit from the inter-bank foreign currency market and to promote uninterrupted supply of forex in the economy.
Appearing before the combined Public Accounts Committee (Pac) and Budget, Finance and Economic Development Committee yesterday Mangudya said the export retention threshold was not meant to be a punitive policy but meant to liquidify the economy.
Pac chairperson Tendai Biti queried why the central bank was retaining exports earnings at a time when it is liberalising the market.
"You have tried to liberalise the demand side by floating the exchange rate and removing the artificial 1:1 rate, why do you need export retention? Why pretend to liberalise when you still have control on the supply side?" Biti asked.
Mangudya responded by saying that the economy is undergoing a transition hence there was need to tread with caution.
"We need to liquify the economy so this (export retention thresholds) is a temporary stop gate measure," Mangudya said.
"We are transitioning from an era of distortions. At the risk of not wanting to do things in whole, we decided to take baby steps by liberalising the demand side first. We do believe that when confidence has gone up through the implementation of these measures, we will also liberalise the supply side.
"Had we liberalised both the supply and demand side at a time when there was no confidence in the banking sector, the danger was, and still is that they will not deposit the money in banks but keep it at home thereby minimising circulation," he added.
He also said the retained forex is redistributed towards other sectors such as fuel.
Mangudya told the parliamentarians that the central bank is retaining 50 percent of tobacco net proceeds and are negotiating with players in the industry to review the retention days upwards.
In the Monetary Policy Statement, Mangudya had said exporters are entitled to utilise their retained export receipts within 30 days, after which the unutilised export receipts will be offloaded into the market at the prevailing market exchange.
He expressed hope that when the tobacco auction floors are opened on March 20, the rate would have reached equilibrium. DailyNews