By Mthabisi Tshuma
A newly formed Bulawayo Afro-pop band, Ngoma, wants to revive fallen legends' music including that of Oliver "Tuku" Mtukudzi, Andy Brown, James Chimombe, Chiwoniso Maraire and Bhundu Boys.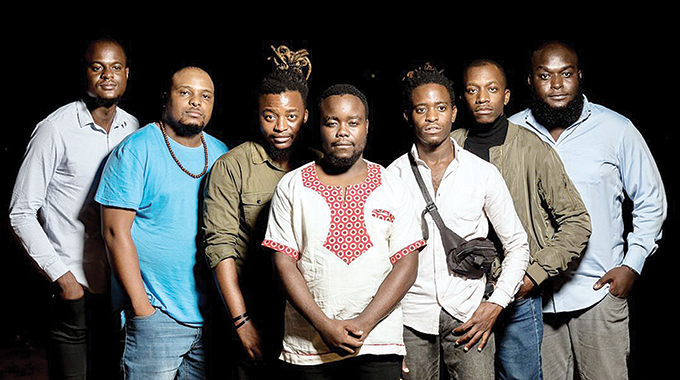 The seven-member band was formed in January this year and has artistes who have in the past, individually worked with and shared the stage with the likes of Berita, Mzwakhe Mbuli, and Praise Peterson. Its members are Blessing Sitotombe (bass), Obey Mudiwa (drums), Prince Nyoni (keyboard and vocals), Luke Kamanga (vocals, mbira and percussion), Carlos Jiri (vocals and percussion), Tiyelani Chauke (piano and keyboard) and Samuel Siwela (guitar and vocals).
Mainly focused on the Afrocentric sound with strong influence from Zimbabwe music styles such as mbira, Tuku Music, Chimurenga, African Pop styles, Tribal House, Jit and East and West Africa elements, the group is set to relive the Zimbabwe music legacy.
During the band's launch at The Place in January, revellers were given a taste of quality, live band music as the group sang covers of music legends Tuku, Brown, Thomas Mapfumo, Jeys Marabini and Alick Macheso.
The group's spokesperson Tyce said the name of the band – Ngoma is a reflection of the music they will introduce to their audience.
"Our debut performance at The Place served as the launch of the band and the brand Project Ngoma. The name is taken from the Ndebele word ingoma which means song and the Shona word ngoma which means drums.
"Our music mainly borrows from the Ndebele and Shona languages with some songs sung in English," Tyce said.
He said their debut album titled "Project Ngoma" will be out next month with recording already underway.
"We'll be releasing our first album in April. Our hope is to revive the Zimbabwean music styles and modernise them as we feel it's our duty as the current crop of musicians. We need to take notes from the passing generation of greats such as Thomas Mapfumo, Oliver Mtukudzi and Alick Macheso and modernise their works," he said. The Chronicle