By Fidelis Munyoro
Zanu-PF youth secretary Pupurai Togarepi was yesterday involved in a road accident when his vehicle hit a stray cow and veered off the road, while on his way to Esigodini for the Zanu-PF's 17th National People's Conference.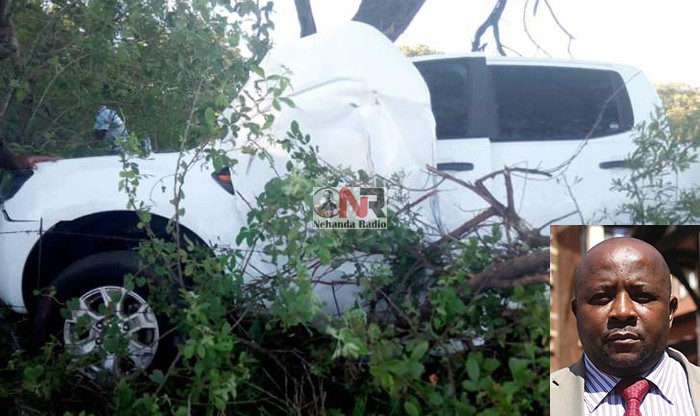 The accident occurred just after Whawha Prison along the Mvuma-Gweru highway.
He escaped with minor injuries.
His vehicle was a complete write-off.
Speaking to The Herald last night from Gweru General Hospital where he was receiving treatment, Togarepi described the accident as horrific.
He said his driver sustained severe injuries.
"It was just after Whawha when a cow suddenly entered the road. The driver had little time to react and struck the beast. The vehicle flew into the bush and hit a tree."
Stray animals are a major concern along highways as they often cause accidents. Government once suggested fencing farms along highways. The Herald